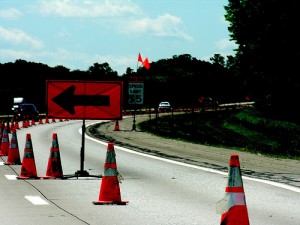 Our highways are a critical part of our nation's transportation system—and they're in trouble. More than $15 billion in funding is needed just to address the top 5 percent of the country's most hazardous highway conditions, not to mention a bridgework backlog that amounts to $71.5 billion. In Texas alone, $170 billion is needed to keep existing roads and bridges in good repair during the next two decades. Finding financing solutions may seem downright daunting, but the good news is that you can be a part of the process.
If you're an infrastructure leader in transportation, water, power or elsewhere in public works, put this free live streaming seminar on your list of "must attend" events. Burns & McDonnell is teaming up with High Street Consulting Group and the Transportation Research Board for:
Highway Preservation Starts With Effective Communication
2:30-3:30 p.m. CST
Thursday, April 18
This presentation is based on the Transportation Research Board's National Cooperative Highway Research Program Report 742, Communicating the Value of Preservation: A Playbook.
During the seminar, which will be held at the Overland Park Convention Center in metro Kansas City, you'll get information that will not only help you develop a plan to tackle your own infrastructure needs, you'll see real-world examples of successful campaigns and learn about opportunities to map out new efforts based on current and future projections. Simply put? If you bring your infrastructure problems, we'll share ideas and help you take home solutions.
RSVP now to secure your spot. You may view the seminar in person at the convention center or online from your computer or mobile device. If you can't attend the day of the event either in person or online, the session will be available later for download and you can view at your convenience.
The duct tape on our broken highway and bridge system won't last forever…but uniting transportation leaders and other stakeholders in the search is a crucial first step in finding—and implementing—a permanent fix. Join us, won't you?