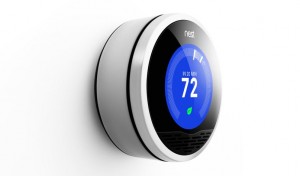 We're always looking for new ways to conserve energy — not just because it's good for our wallets, but especially because it's good for the environment. With all the tech gadgets on the market today, energy conservation has never been easier. So in honor of Earth Day, we bring you five of our favorite energy-saving gadgets.
Nest Thermostat — The Nest is a smart thermostat designed to learn your behavioral patterns and creates a temperature setting that's tailored to your preferences. So when you leave your house and forget to lower the temperature, it automatically adjusts based on your past usage patterns. Beyond that, it can sense when you're home, if the humidity levels in your home are higher than normal or if the oven is on, and adjusts the temperature setting accordingly. The Nest can also connect to your Wi-Fi network, allowing you to control the thermostat remotely through its iPhone app or the Web. The upfront cost is $249.99, but it will pay for itself in reduced energy costs in just a year or two. (Lead image via wired.com.)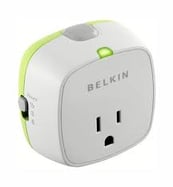 Belkin Conserve Socket — Electronics in your home draw energy even when not in use. The Belkin Conserve Socket automatically powers down — at intervals you determine — to help save energy. So if you're guilty of leaving your cell phone or laptop plugged in after it's fully charged, the $10 retail price may be a wise investment. If the energy-savings alone aren't enough, consider that it also helps reduce fire hazards around the house. (Image via Amazon.)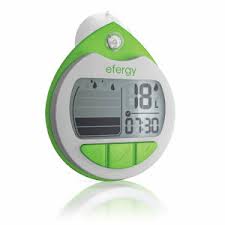 Efergy Shower Timer and Alarm — Sometimes it's easy to lose track of time in the shower, but Efergy Showertime — an all-in-one clock, timer and alarm — is designed to help you save water while you shower. The initial calibration determines how much water passes through your shower head during a given time. From there, it provides guidance on how much water you should be using. You can set your own target based on the amount of water used or time spent in the shower. You can monitor progress on the display screen, and once you've reached your target, an alarm will sound. It's a great visual reminder of the amount of water wasted in the shower, and a great way to save literally tons of water each year. At $19.95, it's a reasonably priced addition to any household looking to cut back on water use. (Image via Inhabitat.)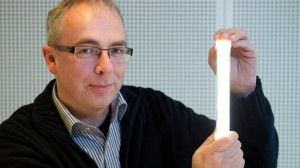 Philips TLED Light — Philips has introduced a prototype LED tube light — or TLED — that it describes as the world's most energy-efficient LED lamp on the market. The TLED lights are expected to hit the market in 2015 and are intended to replace the fluorescent tube lighting used in commercial buildings, which currently accounts for more than half of the world's total lighting. It's twice as efficient as comparable lighting currently used in commercial buildings — 200 lumens per watt versus the market average 45-90 lumens per watt — and provides the same amount of light. James Russill of the Energy Saving Trust says that since this product is aimed at office environments where lighting is often left on around the clock, the potential for reducing electricity demand is high and it would be a huge leap forward in performance. Pricing for the TLED hasn't been announced. (Image via BBC.)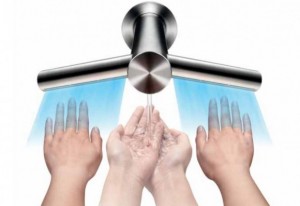 Dyson Airblade Tap — Washing and drying your hands has never been easier thanks to James Dyson's latest invention, the Dyson Airblade Tap. It's essentially a touch less water faucet and hand dryer in one. It dries your hands in about 14 seconds by "scraping" the water away. The Airblade Tap produces 67 percent less CO2 than most dryers on the market and 62 percent less than paper towels. And for you germophobes out there, it uses an internal HEPA filter that also helps remove 99.9 percent of bacteria. U.S. pricing hasn't been announced yet, but anticipate a hefty price tag around $1,500. (Image via World Industrial Reporter.)
Earth Day is the perfect time to commit to making small changes that could have a big impact on our future. Gadgets or not, what other energy-saving tips would you add to our list? We'd love to hear from you!