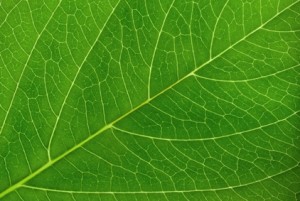 Today, dialogue surrounding a company's sustainability performance often occurs in independent online communities. Each year, more public companies are being evaluated and scrutinized by green rating and ranking organizations. Participants in these discussions and individuals and organizations doing the rating, on their own initiative and in support of their own fiscal business models, assess companies with or without the companies' knowledge or cooperation. These rating organizations publish and often push their data, which reflects your company's performance, to your investors, customers, competitors and business partners.
As a result, it's become more important than ever for public companies to proactively engage these raters in an effort to positively influence what these groups say. Without this engagement and participation, companies risk misinformation and miss opportunities for positive public relations in a communications space controlled by others. Some of the companies and organizations providing ratings and sustainability assessments include:
Newsweek Green Rankings®
Newsweek's Green Rankings comprehensively assess the environmental performance of the largest publicly traded companies in the United States and around the world. Published annually since 2009, this project is the first effort by a major media organization to rank companies based on their environmental footprint, management of that footprint and sustainability communications.
Corporate Responsibility Magazine's 100 Best Corporate Citizens
Developed by Corporate Responsibility Magazine and the Corporate Responsibility Officer Association, the 100 Best Corporate Citizens 2013 list starts with the Russell 1000® Index. All data must be publicly available in order to be included in the data set for this rating organization. The elements analyzed for this list include climate change, employee relations, environmental, financial, governance, human rights and philanthropy.
Climate Counts
Climate Counts is a collaborative effort to bring consumers and companies together to address solutions around global climate change. Its mission is to engage consumers on companies' global climate change solutions and strategies. Climate Counts scores companies on how serious they are about addressing climate change and how they compare to their competitors. The organization's annual scorecard reflects companies' self-reported efforts, typically within corporate sustainability reports, to address climate change.
CDP (Formerly the Carbon Disclosure Project)
While all other rating organizations addressed here rank companies whether they choose to be ranked or not, the CDP is an opt-in rating organization. Any organization can respond to the CDP questionnaire. The CDP's mission is focused on climate change and climate change strategy and encourages participating companies to be transparent about the strategy, risks and opportunities that arise from climate change, and calculating their greenhouse gas emissions.
Global Initiative for Sustainability Ratings
In response to the growing number of green ratings and rankings and in an effort to standardize environmental, social and governance-based rankings, Ceres and Tellus Institute developed the Global Initiative for Sustainability Ratings (GISR) in June 2011. GISR is not another green ranking organization but instead will accredit those meeting its sustainability performance measurement standards. Starting June 1, 2013, GISR will release its principles for public comment through July 31.
What You Can Do To Learn More
A significant part of our work these days involves collaborating with clients and assisting them in actively engaging with green rating and ranking organizations like the ones listed above. If sustainability performance is something you need to know more about, you should make plans to attend our Sustainability Summit, which will be held in Kansas City, Mo., on June 7, 2013. We've got a lineup of amazing speakers including folks from Dell, Ikea, Unilever, Kohler, ExxonMobile, American Electric Power, ISOS Group and more, all sharing their thoughts, success stories and case studies to help you move your own sustainability initiatives forward.
Register online now to secure your spot. While you're at it, be sure to subscribe to the Burns & McDonnell World blog for news on the Sustainability Summit and related sustainability topics, including blog posts from some of our presenters. And if you're on Twitter, follow @BurnsMcDonnell and hashtag #bmcdss13 leading up to and during the conference. We hope to see you there!
Candice Derks is a LEED AP, GRI Certified, RABQSA Certified sustainability specialist at Burns & McDonnell. She has implemented sustainability initiatives at Burns & McDonnell's world headquarters facilities as well as for our clients.