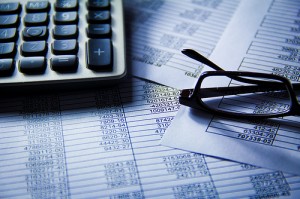 When it comes to sustainability initiatives, materiality can be a key component of a company's success. Companies are besieged with surveys, ratings, rankings and stakeholder demands for greater transparency and disclosure of their environmental, social and governance (ESG) performance. The demand for information is overwhelming, made more difficult by the varying needs of a wide range of stakeholders. Faced with limited resources in a world where some disclosures are mandatory and others are not, how do you break through the noise? That's where materiality comes in.
Materiality is not a new concept; it is well-understood by the financial community and by companies thanks to established rules, processes and systems that are in place to comply with financial reporting mandates. But when you add sustainability to the mix, does materiality take on new meaning? I would argue that applying materiality to financial and nonfinancial performance together brings both into sharper focus.
Many companies struggle with prioritizing their disclosure because audiences for sustainability performance and financial performance can vary widely. As a result, there has been a rush to report an overwhelming amount of immaterial sustainability data that are not comparable or benchmarkable from company to company or sector to sector. Now, as the Global Reporting Initiative, Sustainability Accounting Standards Board and the International Integrated Reporting Council shift their core focuses to materiality, we can finally get on the same page and start speaking the same language. By doing so, we'll also put our resources to more efficient use and give clarity to what good performance really looks like. And we'll be better able to compare apples to apples.
At American Electric Power, we conducted our first formal materiality stakeholder survey in 2012. Management thought it was purely focused on sustainability at first, but the results proved that financial performance goes hand-in-hand with nonfinancial performance. Stakeholders — investors, employees, customers and non-governmental organizations — care about both. It was an eye-opening experience that gave us the opportunity to ensure that issues deemed material by our stakeholders also aligned with our business strategy and risks. Understanding the interconnectivity of financial and nonfinancial performance allows us to be more focused in our engagement and to allocate resources where there is the greatest opportunity for sustainable growth, while mitigating potential risks. That's how materiality helps you set the right priorities.
If you're planning on attending the Sustainability Summit in Kansas City on June 7, I look forward to hearing your thoughts on materiality and its importance when the conversation turns to sustainability. And if you've not yet registered to attend, we hope you'll join us.
Image via SeniorLiving.Org

Sandy Nessing has responsibility for managing sustainability strategy, corporate stakeholder engagement and annual performance reporting for American Electric Power (AEP). She oversees annual production of AEP's Corporate Accountability Report, including a dedicated sustainability website and, new in 2013, an app. This is the fourth year AEP has produced an integrated report that combines financial with nonfinancial performance.