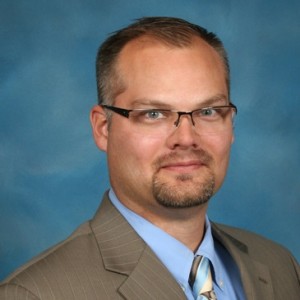 If you want to meet the movers and shakers of the Southwest's engineering and construction industries, look no further than ENR Southwest's Top 20 Under 40. This year's list features young professionals who "have enhanced the design and construction fields with their optimism for the future and dedication to the industry while also enlivening their local communities with ample philanthropic endeavors."
We're excited to announce that our own Matt Brinkman, Regional Energy Group Manager in our Phoenix office, is among this year's honorees. Throughout the past six years, Matt has been instrumental in establishing the Phoenix office as a leader in utility consulting and solar energy projects.
"After joining Burns & McDonnell in 1997, Brinkman was initially focused on traditional power generation projects," writes ENR's Scott Blair. "In 2004 he sought to expand beyond the firm's core services by pursuing opportunities in the emerging solar industry. Shortly afterward, he landed his first solar project as owner's engineer for Sempra Energy's 10-MW El Dorado Solar PV project."
More recently, Matt led a team in a due diligence review for MidAmerican Energy, which gave them the information they needed to move forward on a $2 billion investment in a solar energy project.
ENR Southwest says Matt has a bright future ahead (no pun intended) — and we couldn't agree more! Increasing opportunities in the region's solar market are providing exciting challenges and projects for the industry, and we know that Matt and the Phoenix team are ready to help deliver solar solutions to our clients who are interested in maximizing this particular source of renewable energy.
And to Matt and all of the honorees on this year's ENR Southwest Top 20 Under 40 list, congratulations! We wish all of you continued success.