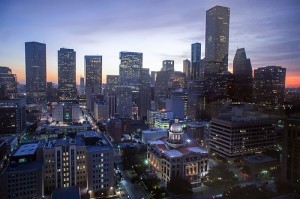 Terminal industry pros are headed deep in the heart of Texas for the upcoming International Liquid Terminals Association conference, which kicks off June 3 in Houston.
The 33rd annual event is a prime opportunity for those in and connected with the terminals industry to gather for three days of networking, discussion and learning. This year's conference features specialists from the terminal industry who will share their perspectives, strategies, tools and tips for increasing operational effectiveness, managing business issues and improving safety and environmental performance.
Conference attendees can choose from more than 35 sessions and four workshops, all designed to explore various facets of the terminal industry. Topics include:
The Panama Canal Expansion and Other Critical Issues for U.S. Ports
Tank Overfill Protection: Evaluating the Revised API 2350 Standard
NGL and Crude Oil Storage: Strategies for the Build-Out Phenomenon
Hazardous Waste Treatment: Conducting Third Party Audits to Reduce Risk
Mechanical Integrity Programs: The Case for a Proactive Approach
Tips for Building Successful Teams and Keeping Top Employees
America's Second Industrial Revolution: The Renaissance of U.S. Chemical Manufacturing
Determining Storage Tank Emissions for Heated Oil and Asphalt
The conference starts with a roundtable discussion, "In The Wake of Hurricane Sandy," that features moderator Jim Benton of the New Jersey Petroleum Council and speakers Jack McCrossin of CITGO Petroleum Corp.; Alice Lippert of the U.S. Department of Energy; and Ralph LaRossa of the New Jersey Public Service Electric and Gas Company.
The ILTA Conference also includes a trade show that, according to the organization, "offers virtually unlimited opportunities to learn about the products and services that terminals need to stay competitive."
Burns & McDonnell is excited to be one of more than 300 companies exhibiting at the conference. As you explore the trade show floor, be sure to stop by and say hi!
In the meantime, we'd love to hear from anyone attending ILTA. What's on your must-see list while you're there?
We'll see you in Houston!
Image: Katie Haugland via Compfight cc