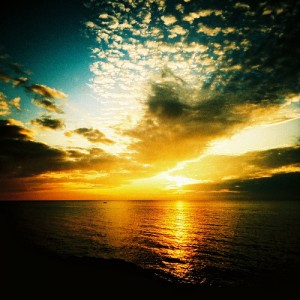 Communications giant Verizon is about to become the latest Internet and telecom company to embrace solar and fuel cell technologies on a large scale with a recently announced $100 million investment in clean power projects. Companies like Apple, Google, eBay and Microsoft have made similar commitments to clean power at their respective facilities, and now Verizon will follow suit with a plan to install clean power technology at 19 locations across seven states.
The new installations will help Verizon power its building and network infrastructure and are described by ClearEdge CEO David Wright to the GigaOM blog as "a stake in the ground for other technology companies."
Verizon Chief Sustainability Officer James Gowen says the initiative is driven both by the desire to add energy resiliency to Verizon's facilities and meet the company's sustainability goals. During Superstorm Sandy, a fuel cell installation that powered a switching station in Long Island remained operable throughout the storm, which highlights the resilient capabilities of this technology — and that dependable functionality is something that Verizon would like to use throughout its facilities.
This isn't Verizon's first experience with fuel cell technology, yet the recent commitment does represent a significantly larger investment that will be more widespread across Verizon offices, including call centers, data centers and central and corporate office locations.
The project combines solar panel installations from SunPower that will be applied to the roof of a New Jersey data center, as well as on the ground next to the building. Fuel cells from ClearEdge Power will use a chemical reaction to produce electricity and heat and, if powered by biogas, have the added benefit of producing power that's free of carbon emissions.
The clean power project is scheduled to be complete next year, when Verizon will be able to generate more than 70 million kilowatt hours of its own green energy annually, enough to power more than 6,000 single-family homes a year. At the same time, the company will eliminate more than 10,000 metric tons of carbon dioxide, a significant step forward in the company's plan to cut its carbon intensity in half by 2020.
Interested in learning about other companies that are making sustainability goals an increasingly important part of their organizations? Join Burns & McDonnell for our upcoming Sustainability Summit on June 7 to explore the theme "People, Planet, Profit: The Triple Bottom Line." Register online now for admission to this half-day event, which kicks off at 7 a.m. We hope to see you there!
Image: kevin dooley via Compfight cc