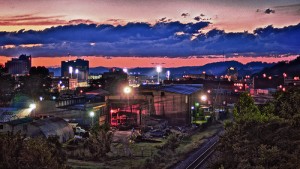 Managing projects in the public right-of-way can be a complex process, especially as project teams deal with stakeholder input. And that's why the annual International Right of Way Association Conference is such an invaluable opportunity to stay up with the industry's latest news, trends and successful best practices. Next week, we're excited to join thousands of our right-of-way colleagues in Charleston, W.V., for IRWA's annual conference, where we'll learn and collaborate with our right-of-way colleagues from around the world.
For those of you who aren't familiar with IRWA, it's an organization devoted to the right-of-way profession — that is, the process of acquiring easements and rights-of-way from private landowners for projects that benefit the public, such as transmission lines, roads and pipelines. The conference, hosted by AEP Transmission, boasts more than 50 educational sessions devoted to the right-of-way profession, including asset management, environment, ethics, international projects, local public agencies, pipelines, relocation, survey/engineering, transportation, utilities and valuation, and public engagement.
The business of building large utility projects and acquiring land rights (right-of-way or ROW) has changed drastically over the past few decades. For example, when the U.S. power grid was first built in the early to mid-1900s, landowners generally accepted the status quo, and easement purchases were mostly accepted without any issue. But with the advent of the internet and social media, today's stakeholders are more empowered to speak out against a project in ways that potentially have a significant impact on a project or a company's reputation. And as utilities plan new and upgraded transmission lines and new pipelines that touch many customers' lives, it becomes even more challenging to balance community impact with successful projects.
If you're also headed to the IRWA Conference, stop by and see us at booth #307! And drop us a note in the comments section so we can be on the lookout for you!
Photo Credit: kuyman via Compfight cc