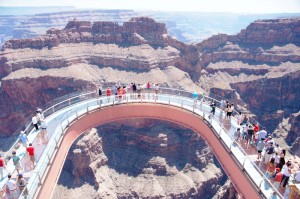 Whether you look centuries into the past or just a few years, there's no doubt that we're surrounded by impressive engineering feats that have literally helped to shape our world.
And although inspiring examples of engineering are too numerous to count, we're always on the lookout for a great compilation that celebrates the more notable creations. CNN Travel recently created a list of 25 of mankind's greatest engineering achievements and we picked a few of our favorites from the impressive round-up that spans the globe. Let's take a quick trip—no passport required!
Taj Mahal
If you have a chance to see the Taj Mahal in person, look closely and you'll notice as many as 28 different varieties of semi-precious and precious stones that decorate the exterior. Construction on the Taj Mahal started around 1632 and took approximately 20 years.
Teotihuacan, Mexico
Teotihuacan is an Aztec word that means "the place where men became Gods," a fitting description for what was the largest city in the pre-Columbian Americas. You're probably already familiar with Teotihuacan's most famous structure, the Pyramid of the Sun, which, at 224 meters, is the third-tallest pyramid in the world.
Taipei 101
This awe-inspiring skyscraper, in Taipei, Taiwan, was the first building in the world to exceed 500 meters. And that's not the only accolade—Taipei 101 also racked up records for world's fastest elevator and world's tallest structure.
Grand Canyon Skywalk
If you're afraid of heights, steer clear of this one! The Grand Canyon Skywalk, built in 2007, hovers 1,219 meters above the Colorado River. One million pounds of steel and 83,000 pounds of glass give visitors a chance to walk out over the Grand Canyon to experience some truly incredible views. The massive structure was built on-site—the drilling alone took more than a year!
Confederation Bridge
This 8-mile bridge connects Prince Edward Island to Canada's mainland. The curved bridge retains its title as the longest in the world. What's especially interesting about the Confederation Bridge is the material from which it's made. Harsh weather conditions, including wind, snow and high waves, frequently impact the area, which prompted engineers to create a concrete mix that's 60% stronger than what's normally used.
Impressive, aren't they? Be sure you check out the rest of CNN Travel's list. And once you're done, stop back by and let us know if your favorite engineering feat made the list—or if there's one you'd like to add!
Image via Hualapai Tourism