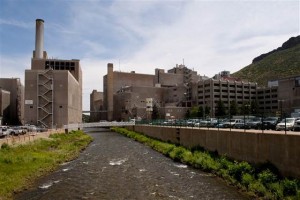 Waste reduction is often among corporate sustainability goals, regardless of the industry. And MillerCoors recently set an impressive precedent by eliminating an average of 135 tons of waste monthly — more than twice that amount over the past few years — at the company's Golden, Colo., brewery, achieving landfill-free status.
How MillerCoors Became Landfill-Free
That feat likely seems even more remarkable, given the industry in which MillerCoors operates. Yet a series of strategic infrastructure upgrades, equipment improvements and a culture of teamwork helped the brewery staff achieve this landmark goal.
New choppers, balers and compactors are part of the brewery's reuse and recycle system, through which MillerCoors' brewery staff reuses or recycles nearly 100 percent of the facility's waste, including glass, paperboard, plastics, metal and brewing byproducts. Elsewhere in the brewery, cafeteria waste and floor sweepings are sent to a waste-to-energy facility and later used as an alternative fuel source that generates electricity.
What's even more impressive? The move to landfill-free was led by MillerCoors employee Kelly Harris, who was inspired to start the company's landfill-free journey while working at the Trenton, Ohio, brewery.
"I saw a company goal to reduce our landfill volumes by 15 percent over a five-year period," he wrote on the MillerCoors blog. "As I was driving my forklift out to dump a hopper of trash, I realized that almost everything there looked like it could be recycled and I thought, 'We can do better than 15 percent.'"
So Kelly created a business plan to make the Trenton brewery landfill-free, a plan that was built around three critical factors:
A great system

A major culture change that implements world-class teamwork

Finding a place for remaining trash after we recycle everything possible
In just 30 days, packaging landfill volumes dropped 23 percent. Kelly called that first year "a whirlwind." Initial plans called for a five-year period in which to meet the landfill-free goal — instead, the Trenton brewery staff achieved that milestone in just 23 months!
Similar results occurred at the Golden, Colo., facility, the largest single-site brewery in the U.S. The brewery hit landfill-free status 18 months ahead of the company's 2015 goal.
What We Can Learn from MillerCoors
Taking a closer look at the MillerCoors 2012 Sustainability Report (the MillerCoors 2013 Sustainability Report is scheduled to be released later this summer) and the company's approach to its sustainability plan doesn't just make for interesting reading — it also serves as a model for other companies who want to adopt their own sustainability goals and objectives. After all, a plan not only provides goals, objectives and a timeline — it also helps you allocate the resources and company culture changes to achieve your predetermined benchmarks.
As a sustainability plan unfolds, regular reporting becomes an important part of the process, too. Not only can you measure progress — you can also share that information with employees, investors, clients and other stakeholders, all of whom are invested in the sustainability journey.
Speaking of employees, don't hesitate to give your employees the tools and resources they need to help your company accomplish its sustainability goals. MillerCoors' Kelly Harris is a perfect example of someone who saw an opportunity, seized it and became an instrumental part of precedent-setting change.
From all of us at Burns & McDonnell, congratulations to the MillerCoors team on accomplishing such an important sustainability milestone so quickly. In fact, let's toast to your success — after which we'll recycle our beverage containers, of course!
Image via the MillerCoors blog, Behind the Beer