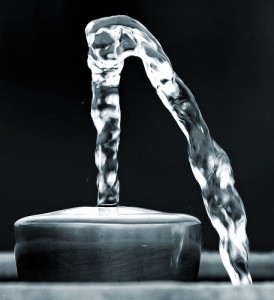 If water contains even a slight degree of odors or unpleasant taste, it can have a big impact on customer satisfaction and public health perception. That's why ongoing taste and odor (T&O) removal is so important. Yet as the water supply continues to evolve, traditional removal techniques often fall short, resulting in the demand for new, more innovative methods to remove T&O compounds, which is exactly what happened at Clinton Lake in Lawrence, Kan.
In June 2012, the waters of Clinton Lake contained raw geosmin levels that exceeded any previous event of record by nearly four times. These T&O compounds periodically occur in the raw water sources for both of the City of Lawrence's water treatment plants. While the treatment processes are typically able to adequately reduce the amounts of geosmin found in the water, this event exceeded the plant's capacity to reduce geosmin to a non-detectable level.
This particular incident, which lasted for 10 days, prompted the City to take proactive measures to explore water treatment improvement methods that would not only provide additional removal of taste and odor compounds, but also reduce their prevalence during future seasonal events.
In order to reduce the levels of geosmin in finished water leaving the treatment plant, the project included evaluation of existing facilities, collection of historical data, performance of bench-scale testing, identification of process improvements and examination of new technologies to develop a holistic solution.
Take a deeper dive (no pun intended) into the project, the solution and key steps you can apply to your own water projects during the Kansas Water Environment Association and Kansas Section of the American Water Works Association joint conference. Our own Rachel Thompson will present "Cost-Effective Evaluation of Taste and Odor Removal Techniques" at 11:15 a.m. today (Aug. 28) in the Maple room (205).
Not only will you learn more about the project, you'll also hear about the testing and results for enhanced primary treatment, powdered activated carbon, and advanced oxidation using ozone and hydrogen peroxide, giving you a comprehensive overview of techniques that may be an ideal fit for your own taste and odor removal project.
We hope to see you there. And be sure to say hi when you're at the conference. This is one of our favorite annual events!