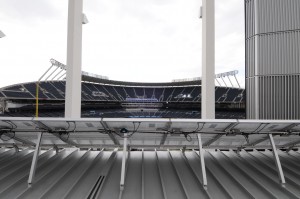 There's no denying that renewable energy continues to be a hot topic (no pun intended). And as forms of renewable energy become more widely used, it's increasingly important to not only examine environmental policies, but also industry issues, both of which will be at the forefront of the Greater Kansas City Chamber of Commerce's upcoming Day of Energy and Environment.
On Sept. 26, local chambers of commerce, business leaders and policymakers from across Kansas and Missouri will gather at Union Station to discuss the true costs and benefits of the regional renewable energy industry. They'll also share how renewable energy continues to create jobs, drive economic development and save money for the nation's heartland.
Here's a closer look at the event schedule:
2 p.m.: Welcome Remarks/Current Energy Trends in the Heartland
Dorothy Barnett | Executive Director, Climate and Energy Project
Jim Heeter | President and CEO, Greater Kansas City Chamber of Commerce (on behalf of Chambers for Innovation and Clean Energy)
Terry Bassham | CEO, Kansas City Power & Light
2:15 p.m.: Renewable Energy Business Roundtable
David Ozment | Senior Director, Energy, Wal-Mart
Bryan Hansel | Co-Founder, Chief Executive Officer and Chairman, Smith Electric Vehicles
Mark Broadhurst | Director of Public Affairs, Mars Inc.
Jeff Risley | Chief Marketing Officer, Brightergy
The roundtable will be moderated by Paul Snider, Senior Manager, Government Affairs, Kansas City Power & Light.
3:30 p.m.: Energy Policy Forum
Jon Hummell, Energy Advisor, Kansas Gov. Sam Brownback
Missouri Sen. Brad Lager, Chairman of the Senate Commerce, Consumer Protection, Energy & Environment Committee
5 p.m.: Energy & Environment Officials Appreciation Reception
The reception will honor key energy and environment officials from the Missouri Department of Natural Resources, Kansas Department of Health and Environment and U.S. EPA Region 7.
6:30 p.m.: Adjourn
We're excited to be a sponsor of the event, which will undoubtedly be an informative and engaging discussion about renewable energy and environmental policies. If you're interested in attending, please contact the chamber at 816-374-5443 or email Ben Cole. We hope to see you there!
Image via Around the Horn in KC