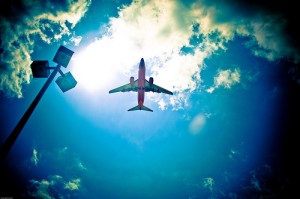 With increased security procedures, concerns about operating costs and changing travel habits (among other factors), it's no surprise that the aviation industry has undergone significant changes in recent years. Keeping airport management personnel in the know is a principle focus of Airports Council International-North America, and the ACI-NA Annual Conference & Exhibition plays a big role in the dissemination of industry information and resources.
David N. Edwards Jr., chairman of the ACI-NA Board of Directors and president/CEO of the Greenville-Spartanburg Airport District, calls the ACI-NA conference "the premier event for airport management professionals: The place where airport, airline, government and industry leaders will join executives from associate member companies at the world's largest gathering of airport professionals."
We're excited to head to San Jose, Calif., for the annual event, which kicks off on Sunday, Sept. 22. The ACI-NA agenda covers the most important issues facing the aviation industry, including security, expanding air service, increasing revenue and regulatory challenges.
We'll be among this year's exhibitors. Be sure to stop by booth 421 to say hi and, while you're there, pick up a copy of our 2013 Aviation Special Report: The Technology Spectrum — Integrating Technology into Airport Planning, Design, Construction and Program Management.
The report is hot off the presses and includes a closer look at a variety of technological aviation issues, including preconditioned air systems, runway safety, the latest hangar designs and a look ahead at Philadelphia International Airport's substantial upgrades.
There's no denying that changes are still ahead for the aviation industry, but we're excited by the possibilities and look forward to hearing more at the ACI-NA conference. Safe travels to all of the attendees and exhibitors, and we'll see you on the West Coast!