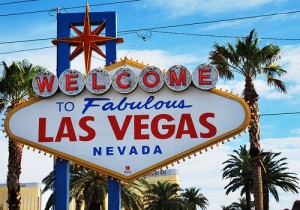 Packaging and processing is a big industry — and when it comes to staying up-to-date with the latest industry trends, best practices and outlooks, it only makes sense to attend PACK EXPO, the world's largest packaging and processing event.
We're headed to fabulous Las Vegas this week for the three-day show, which combines booths from more than 1,700 exhibitors, educational sessions, demonstrations and product launches to give attendees a comprehensive look not just at what's happening in the industry, but what's ahead, too.
There's no doubt that PACK EXPO is a big show. If this is your first time attending, it can be a little overwhelming — in a good way, of course! We applaud conference organizers for making it easier to find the information you need. One example? Because sustainability is an ongoing issue (especially in terms of reducing food packaging waste), the PACK EXPO team has highlighted companies that offer sustainable solutions with a green conference logo that appears in conference materials.
You can also visit the show's industry-specific pavilions that are designed to help you easily find the tools, applications and solutions you need. Interested in branding? Don't miss The Brand Zone. Work with candy or snack production clients? Don't leave without stopping by The Confectionery Pavilion. Other options include Center for Trends & Technology, The Food Safety Summit Resource Center, The Pharmaceutical Pavilion, The Reusable Packaging Pavilion and The Processing Zone.
Because PACK EXPO is such a large show, you'll find solutions and information for virtually any applicable industry, ranging from automotive and dairy to metals and prepared foods.
Before you hit the show floor, we recommend downloading the official PACK EXPO mobile app so that you can easily access information, organize your day and talk with other attendees.
And when you're there, be sure to stop by and say hi. We'll be exhibiting at booth S7563 and would love to see you!
Image: Ashtyn Renee via Compfight cc