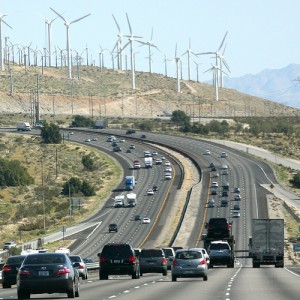 We tend to think of transportation as a way to get from point A to point B, yet it's intrinsically linked to factors like quality of life and a community's economic development, paving the way (no pun intended) for ongoing growth and future success. If you're interested in exploring how economic development and transportation are linked, our own Julie Lorenz will present Why Economic Developers Should Care About Transportation at 3:30 p.m. EST on October 3, the first in a three-part webinar series from the Northeastern Economic Developers Association that examines the importance of transportation within economic development.
Julie leads Burns & McDonnell's strategic consulting and public engagement services for the transportation practice. She has more than 20 years of experience in communication, public affairs and policy development in the transportation industry and, most recently, served as director of public affairs at the Kansas Department of Transportation, where she led strategic planning and integrated collaboration/communication efforts.
During her tenure with KDOT, the organization secured an $8.2 billion, 10-year funding program in spring 2010, which resulted largely from stakeholder collaboration and a focus on economic impact analysis. It's that sort of case study that makes such a compelling case for economic developers to not only focus on transportation but to understand the critical role it plays in securing the funding and support that helps push strategic economic development initiatives to completion.
Conversely, economic impact analysis can be a key factor in developing supportable transportation decisions, creating a cyclical link between economic development and transportation that can result not only in maintaining commerce, but also our national and international competitiveness, among other benefits.
Head over to NEDA's website and register now to secure your spot for Julie's webinar. And while you're there, consider signing up for the rest of the series, too, including Passenger Rail and Economic Development on November 7 and Freight Transport and Economic Development on December 5.
Photo Credit: kevin dooley via Compfight cc