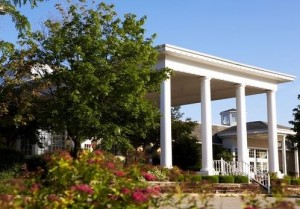 With continually evolving regulations and policies, there's no doubt that environmental issues are perpetually a hot topic. Next week, the Federation of Environmental Technologists (FET) hosts its 29th annual conference — Environment 2013 — in Pewaukee, Wis., bringing together environmental professionals for three days of professional development and networking opportunities.
If you're not familiar with FET, it's an organization that exists solely to educate environmental professionals on regulatory compliance and technological developments. The organization provides ongoing training, professional development and networking opportunities to its 600 members in the Great Lakes region.
From key information on regulatory updates to continuing education credits for professional engineers, Environment 2013 will provide great opportunities for staying up-to-date with the latest news and successful best practices in environmental technology.
The conference kicks off on Tuesday, Oct. 29, with four pre-conference sessions to help attendees navigate specific regulation requirements in the areas of air quality; managing water use; OSHA health and safety; and environmental health and safety.
Additionally, the conference offers 30 concurrent sessions on topics including vapor intrusion, waste management, stormwater, NESHAPs and sand mining. The agenda includes several "CORE" courses, which were developed for attendees who are new to the profession but also serve as great refresher programs for more seasoned professionals. Three top-notch keynote speakers – Secretary Cathy Stepp of the Wisconsin Department of Natural Resources; Eric Leaf, director of development for the School of Freshwater Sciences at the University of Wisconsin-Milwaukee; and John Antaramian, president of Emerging Communities Corp. and former mayor of Kenosha, Wis. – round out the conference's lineup.
As an added bonus, FET offers a variety of professional development credits for those who attend both the pre-conference and regular sessions, including Professional Engineer hours, Industrial Hygiene, and Continuing Education Units, among others.
The exhibit hall will be filled with more than 50 exhibitors, including myself and other representatives from Burns & McDonnell's Milwaukee office.
Is anyone else headed to Pewaukee for Environment 2013? If so, be sure to stop by and see us in booth #22. We look forward to seeing you there!
Image via Country Springs Hotel & Conference Center

Rebecca Vanderbeck is a senior environmental engineer in Burns & McDonnell's Milwaukee office. She has more than 12 years of experience in environmental engineering and sustainability-related services. She was one of Burns & McDonnell's first 100 professionals to earn the Envision Sustainability accreditation. If you have questions or would like more information, email Rebecca directly.