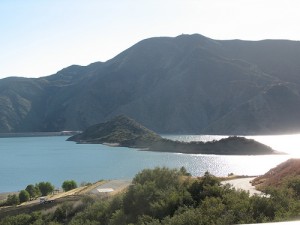 California has struggled for years to deliver water to its most densely populated areas in the northern and southern regions of the state, as well as to its vital Central Valley agricultural region. And while our nation's most populous state has been successful in doing so, it has come at a cost: huge amounts of energy use.
That energy use, and its component costs, will be the subject of the Fourth Annual Water Technology Conference on Jan. 30 at the University of La Verne, Calif., which Burns & McDonnell is producing on behalf of the university. This year's theme is "Water & Energy." The conference is expected to draw more than 150 attendees from water agencies, universities and governmental organizations. Top federal and state policymakers, water and power agency executives and industry consultants will be among the speakers.
Water distribution is among the functions that uses the most electrical energy. Among the topics we'll discuss is how to bring renewable resources into this equation to lessen the demand on the state's grid while at the same time ensuring the reliability of water delivery to the people of California.
Distribution of water throughout California is a function of the California State Water Project, the name given to a complex web of storage facilities, reservoirs, lakes, canals, pipelines, pumping plants and generating stations. The project, operated by the California Department of Water Resources, supplies water to 25 million Californians and about 750,000 acres of irrigated farmland.
Microgrids for Water/Energy Security
Due to this complex water supply system, efficient function of the supporting electrical grid is vital, and can be improved by the use of microgrids." As part of the Engineering and Water Agency Panel, Burns & McDonnell's Eric Putnam will cover this topic in his presentation, "Microgrids for Water Agency Grid Continuity." Eric is the project manager on the U.S. Army Corps of Engineers' Smart Power Infrastructure Demonstration for Energy Reliability and Security (SPIDERS) program, which is designed to create a resilient, more reliable microgrid to protect against extended power outages caused by natural disasters, accidents or attacks. Also providing their engineering and agency perspectives on water and energy will be David De Jesus,director of Three Valleys Municipal Water District, and Tim Worley, executive director of the California-Nevada Section of the American Water Works Association.
Conference Overview
The conference brings together several leading water and energy planning experts from throughout California, who collectively have advised the state's governor on overall water and energy direction for several years. You can view the full conference agenda here, but among the presentations:
To wrap up the conference, I will address funding, speaking specifically on the new California Energy Commission's EPIC funding program for renewable energy technology. EPIC — which stands for Electric Program Investment Charge — will provide approximately $160 million per year through 2020 for applied research, demonstration and market facilitation projects, many applicable to the water and energy nexus.
We hope to see you at the conference. For more information or to register, check the link at the end of the post. And don't worry — if you can't make it, we'll be writing some follow-up posts about the conference and showcasing the top-notch presentations.
Link for more info:
Bill Lyte is business development manager for the Burns & McDonnell Southern California office. He is a founder and co-organizer of the La Verne Water Technology Conference. Check out his LinkedIn profile here.