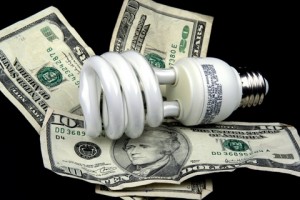 Many utility companies have looked to behavior-based efficiency programs to help to meet their energy saving targets while maintaining a sustainable business model. Their challenge has been to measure and compare the effectiveness of different types of programs and to justify their worth to regulators and stakeholders. A new report from the American Council for an Energy Efficient Economy (ACEEE) sets out to focus and clarify terminology about behavior-based programs to assist developers and regulators in meeting that challenge.
The ACEEE Field Guide to Utility-Run Behavior Programs draws on data collected by the ACEEE on 281 programs run by more than 100 utilities and similar entities between 2008 and 2013. The result, according to the authors, is a unique taxonomy structure that provides an organizational scheme where each program falls into a single category, rather than having overlapping categories – an issue with previous typology structures.
The study identified 20 major program categories grouped into three large families:
Cognition programs focus on delivering information to consumers. Categories include general and targeted communication efforts, social media, classroom education, and training.
Calculus programs rely on consumers making economically rational decisions. Categories include feedback, games, incentives, home energy audits and installation.
Social interaction programs rely on interaction among people for their effectiveness. Categories include social marketing, person-to-person efforts, eco-teams, peer champions, online forums and gifts.
The report recommends that program developers "stack" several strategies, including one from each family, so that they are able to engage multiple drivers of consumer decision-making. Other recommendations include:
Tracking and analyzing program results more closely to document benefits and drive broader adoption.
Employing standard metrics across all programs so that researchers, evaluators and regulators can compare their cost-effectiveness.
Sharing program data and results via a central public platform.
Coordinating activities across utilities and developing a geographic information system to avoid oversaturation.
Tracking the cost-effectiveness of programs in the study has been a challenge for the ACEEE, with only 10 electricity programs reporting both program cost and actual savings. Using the new taxonomy should make it much easier for utilities and regulators to compare the success of various strategies in changing behavior, as well their cost-effectiveness and energy savings.
The authors of the guide suggest that there is a great opportunity for better use of behavioral techniques. It will be interesting to see if their new categorization method improves, and clarifies energy saving results over time. Why not download the full report ACEEE Field Guide to Utility-Run Behavior Programs (registration required) and then let us know what you think about how to save energy?
Mike Beehler is a vice president in Burns & McDonnell's Transmission & Distribution Group. He has extensive experience leading large-scale transmission projects throughout the U.S. Prior to joining Burns & McDonnell, he spent 14 years with an investor-owned electric utility. If you have questions or would like more information, feel free to connect with Mike on LinkedIn.