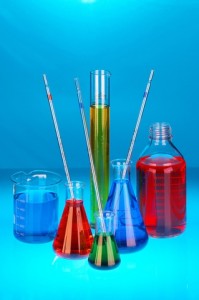 Materials for energy-efficient buildings, construction chemicals and flexible packaging will be the key growth areas in the global chemicals, materials and food industry in 2014 and beyond, according to predictions released by Frost & Sullivan.
The predictions are based on the investment firm's "Search for Growth Survey," which polled about 1,800 executives in more than 40 countries during 2013. Leonidas Dokos, research director at Frost & Sullivan, explains, "We gathered information from the leading industry players in the chemical, materials and food industry. Using comprehensive analysis, our research team identified key trends, opportunities and challenges for the upcoming year."
Because buildings represent one of the biggest consumers of energy, authorities around the world increasingly focus on energy efficient buildings to help to achieve carbon reduction goals. This, according to Frost & Sullivan, puts materials and chemicals that support and promote clean energy technologies at the top of the agenda for stakeholders. The growth of "green" and "net-zero energy" buildings, driven by emerging markets, building renovations and evolving standards in the U.S., will be amongst the major forces behind the growth of materials for energy efficient buildings.
The trend toward urbanization is also listed as a factor in the markets this year, with the increasing number of smart buildings and new efficiency solutions driving the building chemicals market. Consumer lifestyle changes that accompany the urbanization trend also attract interest toward new, more flexible packaging solutions, especially in food and beverage applications.
Frost & Sullivan have used the data from the survey to identify some other interesting trends for chemicals, materials and food industry watchers.
The leading industries in the sector identified in 2013 were: construction and utilities, transportation, foods and beverage, personal protective equipment, and food, drugs and cosmetics.
Despite political and social unrest in Brazil and Russia and a slowdown in India and China, these so-called BRIC countries led emerging markets in the sector for 2013. Turkey and southeast Asian countries such as Vietnam, Indonesia and Malaysia are strengthening their position as production and consumption hot spots.
The top technologies and markets to watch for in 2020 include lightweight materials like composites and plastics, bio-based chemicals and materials, shale gas chemicals and infrastructure, advanced coatings, water and wastewater treatment chemicals and solutions, nutritional and functional food ingredients, hybrid personal care markets, agrochemicals and crop protection chemicals.
You can read more about the predictions and some insights from the survey at Frost & Sullivan's Predictions for the Global Chemicals, Materials and Food Industry.