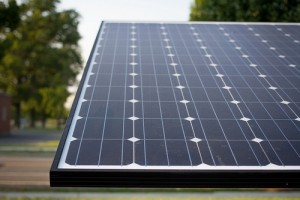 With our own Smart Grid Lab on site here at Burns & McDonnell, we don't need any convincing about the potential benefits of harnessing "smart" energy technology. That's why we took such a keen interest in developments at Philadelphia Navy Yard where a smart microgrid demonstration project, which includes advanced energy storage solutions, is based.
Don't be deceived by the Navy Yard in the title. The Philadelphia yard, designated as a federal Energy Innovation Hub, has been repurposed as a business center and showcase for green technology. The yard is now home to more than 130 companies including the GridSTAR Smart Grid Experience Center, which was designed as a resource to help accelerate smart grid adoption in the northeastern United States. The center includes:
Building energy management systems and network operations center
Grid interactive smart home with energy storage, generation and demand-response controls
Solar photovoltaic (PV) training infrastructure (utility, commercial and residential)
Revenue-grade smart metering infrastructure
Solar PV installation
Grid-interactive energy storage
What really caught our eye, though, is that the project showcases an advanced battery storage system that aims to eventually store solar energy harvested on the former navy yard site. The system, provided by Solar Grid Storage, will initially maintain the frequency of AC power on the microgrid. However, because an advanced battery has the potential to store renewable energy as well as conventionally sourced energy, it also has the potential to store energy harvested from on-site sustainable energy sources, including solar, wind and geothermal.
The system itself, which is based on lithium-ion battery packs, sees the batteries and all related systems assembled in a shipping container, which is then transported to the site fully formed. This transportable module method avoids individual facilities having to reinvent the wheel with each installation.
The development of energy storage solutions as part of an integrated smart grid is vital to the future of renewable energy, overcoming the criticism of unreliability due to the intermittent nature of the energy sources. Solar Grid Storage CEO Tom Leyden explains, "GridSTAR's new microgrid combines clean and renewable solar power with energy storage, enabling a series of new benefits including emergency backup power, peak demand reduction and power balancing on the grid. Simply put, solar plus storage will ensure a more stable, resilient and smarter grid."
We will be watching this project with interest to see how the advanced energy storage technology works on a large scale and how it develops over the longer term. The experience gained from this kind of center can only help us to understand, and therefore maximize the opportunities presented by the smart grid of the future.