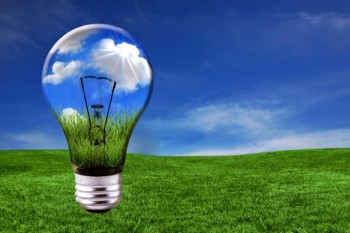 Fuel cell and advanced hydrogen technologies, which have been advancing rapidly over the past few years, will receive a significant boost with the announcement of a $7 million investment from the U.S. Department of Energy (DOE). Awarded as part of the DOE's broader efforts to continue U.S. leadership in clean energy innovation, the investment will go to four projects, one of which includes a team from Burns & McDonnell. We'll help accelerate the development of cost-effective commercial applications for the technologies.
Research and development efforts have seen automotive fuel cell costs fall by more than 50 percent since 2006 and by more than 30 percent since 2008. This new investment is designed to build on that progress by reducing the costs further and faster with the aim of being able to expand fueling infrastructure and build a strong domestic supply chain in the United States.
Energy Secretary Ernest Moniz said, "By partnering with private industry and universities, the Energy Department is helping to build a strong 21st century transportation sector that cuts harmful pollution, reduces costs for U.S. businesses and leads to a more sustainable energy future. Reduced oil dependence is an important part of President Obama's energy security and climate plans, and hydrogen and fuel cell technologies will help ensure America's continued leadership in clean energy innovation."
These are the projects that will benefit from the awards:
Center for Transportation and the Environment ($3 million DOE investment): Based in Atlanta, the Center for Transportation and the Environment will develop a fuel cell hybrid electric walk-in delivery van with a 150-mile (241 km) range per fueling. The project will also retrofit 15 UPS delivery vans with fuel cell hybrid power trains and test these vehicles at distribution facilities across California. The University of Texas Center for Electromechanics, Electric Vehicles International, Hydrogenics USA and Valence Technology will also participate in this project.
FedEx Express ($3 million DOE investment): Based in Memphis, Tenn., FedEx Express will develop a hydrogen fuel cell delivery truck with a range of up to 150 miles per fueling and test 20 of these trucks at facilities in Tennessee and California. Plug Power and Smith Electric Vehicles will join in this project.
Air Products and Chemicals Inc. ($900,000 DOE investment): Located in Allentown, Pa., Air Products and Chemicals will partner with Structural Composites Industries to develop a cost-effective tube trailer for hydrogen delivery and storage that can withstand high pressures. Air Products and Chemicals will also test this new technology under real-world operating conditions at hydrogen fueling stations in Southern California.
Sprint ($250,000 DOE investment): Overland Park, Kan.-based Sprint will deploy fuel cell-powered backup power systems for rooftop telecommunications equipment. The project will demonstrate modular and lightweight fuel cell systems that can be installed without heavy cranes and can be refueled from the ground, overcoming the need to transport fuel to rooftops. Our team will participate in this project, along with Air Products, Altergy Systems, CommScope Inc., First Element Energy LLC, IGX Group Inc. and ReliOn Inc.
We think this investment will make an important contribution toward the development of fuel cell-powered vehicles and backup power systems, to give businesses more affordable, cleaner transportation and power options. It's certainly something that our team here at Burns McDonnell is excited about and proud to be involved in.