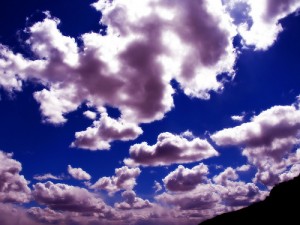 The Energy, Utility & Environment Conference, commonly known as EUEC, is the largest of its kind in the United States. The 2014 event took place last month in Phoenix. Its goal is to bring together electric utility executives, regulators, engineers, energy executives, environmental professionals and vendors, and it's a "must go" event for anyone interested in energy development, the environment and sustainability, as well as what the future holds for the electric power industry.
This year's conference in Phoenix was a whirlwind of activity, with some 600 speakers making presentations over three days on a wide range of topics, including energy and climate policy, carbon markets, corporate greenhouse gas strategies, sustainability, energy efficiency and energy management, air quality regulations and air quality monitoring, electric vehicles, renewable energy, and biofuels, biomass and biogas.
My colleagues and I attended the event this year, and, for me, the key takeaways related to the Mercury and Air Toxics Standards (MATS) update as well as regulations relating to greenhouse gas standards. Here's more on that:
MATS Update
There were several sessions focused on the existing regulations and proposed changes to regulations pertaining to MATS, which requires compliance as soon as April 2015.
Greenhouse Gas Standards
One of the biggest concerns for many in the industry — and a topic of conversation at the conference — is what the U.S. Environmental Protection Agency (EPA) might do with a rule that has yet to be proposed: the greenhouse gas (GHG) New Source Performance Standards (NSPS) for existing units. President Obama has directed the EPA to develop GHG standards for new and existing sources before the expiration of his term. The new unit GHG NSPS have already been proposed, which will require carbon capture and sequestration (CCS) for new coal units, with no additional controls for state-of-the-art natural gas combined cycle units.
As you might imagine, there's considerable debate on whether or not CCS meets the best system emission reductions (BSER) required by the Clean Air Act and whether its permissible for Department of Energy-funded CCS projects to be used as BSER. For existing sources, no GHG NSPS has been proposed. However, there's considerable speculation on what they may require. The EPA has indicated the existing GHG NSPS will be less stringent than the new unit GHG NSPS. Not surprisingly, a large segment of the industry believes the existing source NSPS will be detrimental to coal.
Overall, the EUEC was, as usual, a great event filled with opportunities to connect with industry peers, learn from experts and, of course, network. Did you attend the event? If so, it would be great to hear what interested you most and the issues you're focused on in the coming year.
If you didn't get a chance to attend the event, download the event brochure and see what you missed. The 2015 event is scheduled for February 16-18 in San Diego, and the call for abstracts has been issued. Hope to see you there!
Photo Credit: kevin dooley via Compfight cc
Block Andrews is an environmental engineer at Burns & McDonnell. He helps client make strategic decisions on complex environmental issues, including retrofitting existing coal units and retiring or replacing generation.