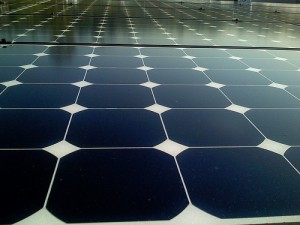 Both the Envision™ Sustainable Infrastructure Rating System and the National Environmental Policy Act (NEPA) examine project impacts on communities and the environment. NEPA has existed for decades and is federally mandated, while Envision is fairly new to the scene and is completely voluntary. But opportunities exist for these two processes to complement one another and to be mutually beneficial.
What Is Envision?
First, a little background: Envision provides a framework for evaluating and rating the sustainability of infrastructure projects. It focuses on improving how teams design, build and operate infrastructure throughout an entire project life cycle, from early planning through decommissioning. Just as the U.S. Green Building Council's LEED rating system changed the way we design and operate buildings, the Envision program can and is affecting how we design and operate infrastructure projects. This includes projects like power plants, transportation projects, transmission lines and pipelines, water treatment plants, landfills, and public parks.
How NEPA and Envision™ Are Related
In 1969, long before Envision was developed, the federal government passed NEPA, which requires all federal agencies to assess the effects of a proposed action on the human and natural environment. It was our nation's first environmental law and arguably the nation's first sustainability initiative.
At their essence, both NEPA and Envision steer the development of projects to improve their effects on both people and the environment. Both evaluate potential project impacts and benefits, and both provide a framework for the documentation and disclosure of the evaluation. In many instances, topics typically addressed in a NEPA document correlate to topics that are addressed in Envision credits.
While NEPA and Envision share common goals, they are different processes. Together, they can positively impact how both environmental and sustainability practitioners work, and ultimately result in better projects with greater benefits to the environment and communities. NEPA can serve as a valuable source for project documentation for the Envision program, and Envision can support — and perhaps reinvigorate — the stated purpose of NEPA. Additionally, Envision can increase credibility and offer a practical way to meet the goals articulated in the NEPA process some 40 years after its original adoption.
If, like me, you're interested in the parallels between Envision and NEPA and want to know more or share your own thoughts on the topic, it would be great to connect on LinkedIn. Or send me an email. If you're headed to St. Petersburg, Fla., on April 9 for the National Association for Environmental Professionals' annual conference, I'll be speaking on this topic, along with my colleague, Doug Dietrich. We would love the chance to get acquainted and hear your thoughts on these parallels.
Carrie Barton is project manager in the Burns & McDonnell Environmental Studies & Permitting Group with 15 years of experience in environmental planning. She serves as president of the Mid-America Association of Environmental Professionals.
Other resources on this topic:
Council on Environmental Quality: Steps to Modernize and Reinvigorate NEPA
photo credit: Jeremy Levine Design via photopin cc