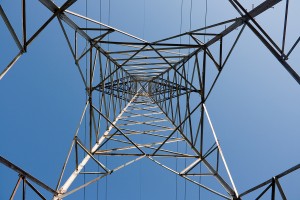 A couple weeks ago I attended the 2014 IEEE PES Transmission & Distribution Conference & Expo in Chicago. This is always one my favorite events to attend every other year, as it's a great opportunity to learn from and share ideas with some of the best and the brightest minds within and outside of our industry.
The opening session featured author and futurist Daniel Burrus, who offered advice and insights into what the power industry can expect to see over the next few years, saying we're in a transformational moment that's not about to slow down. Technology is moving so quickly that we're inventing the future now, and that makes forecasting and predictions even more difficult. According to Burrus, one of the biggest problems we face is identifying certainty in an uncertain world. So how do you overcome this? By separating hard trends (events or developments that are certain to happen — demographic factors like aging and growth, government regulations and increasing technology) from soft trends that may or may not happen, or at least happen in the way you think. That makes sense, and we can all learn the value of separating hard and soft trends, which can ultimately make a big difference. Burrus' comment that really stuck with me: "If it can be done, it will be done. The question is: Are you going to do it, or is someone else?"
Burrus' opening session set the tone for the rest of the conference, which proved to be just as enlightening. I especially enjoyed the sixth biannual T&D World editor's breakfast, featuring Editor-in-Chief Rick Bush. Here are some interesting tidbits I picked up from Rick:
Most industry sources estimate that half of all transmission work underway now is related to connecting renewables to the grid.
Dynamic line rating will be key to integrating distributed power sources like solar. It's also the answer to solving some intermittency problems.
Grid hardening is a trend that will accelerate. Most utilities understand that climate change is a risk they must address. Since Katrina, utilities expect severe weather to be the new normal.
The recent surge in aggressive T&D capital investment began 10 years ago and is expected to continue for the next 15 years. The most pressing factor is increasing unreliability of aging T&D infrastructure. In 2010, 70 percent of all transmission facilities were at least 25 years old.
The term "smart grid" is disappearing and is being replaced by the term "dynamic grid." Rick thinks it should also be known as the "ubiquitous dynamic grid" because it is evolving to become a system that gives flexibility to handle what we can't predict. Flexibility will be the key to success in the future.
We (the T&D industry at large) don't make good terrorist targets. When they take something down, we can respond quickly and fix the damage. Case in point: No one lost power in the 2013 attack of PG&E's Metcalf Substation.
On Wednesday, I sat in on a session on electric grid security. It was a special discussion of how our industry has been proactively responding to physical grid threats. It featured PG&E Vice President of Transmission Greg Lemler sharing insights on the company's response immediately after the attack on their 500-kV Metcalf Substation and their ongoing initiatives. attack on this substation was notable because the facility is a nexus of several high-voltage lines and circuits, serving more than 1 million people in the San Jose area. It also serves Silicon Valley, so power quality must be high. During the attack, two fiber cable bundles were cut and approximately 120 shots were fired to damage transformers. Thanks to quick action at the control room, no one was hurt, and no one lost power. But, as a result of the attack, PG&E will spend more than $100 million during the next three years hardening vulnerable substation assets.
All-in-all, IEEE PES was once again a fantastic opportunity to see what the future holds for the power industry. If you attended, I'd be interested to hear your highlights and learn more about your favorite sessions.
Mike Beehler is a vice president in Burns & McDonnell's Transmission & Distribution Group. He has extensive experience leading large-scale transmission projects throughout the U.S. Before joining Burns & McDonnell, he spent 14 years with an investor-owned electric utility. You can find and connect with Mike on LinkedIn.
Other posts you might be interested in:
How Cybersecurity Is Evolving to Protect Our Energy Grid
New Technology and Products Seen at IEEE PES T&D Expo 2014
What Daniel Burrus can teach you about the industry future