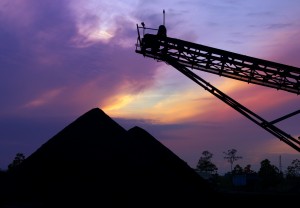 An impending U.S. Environmental Protection Agency (EPA) rule expected by the end of this year could mean big changes for utilities in how coal combustion residuals (CCRs) are regulated. CCRs are currently classified as exempt waste under an amendment to the Resource Conservation and Recovery Act (RCRA), but under the new rule, CCRs would be regulated as either special waste under Subtitle C or as nonhazardous waste under Subtitle D of the RCRA.
The proposed rule hasn't been finalized, but the EPA has been ordered by consent decree to finalize the rule by Dec. 19, 2014. Once finalized, the regulations would create either a federal regulation program or federal standards that state regulators must follow.
While it's not entirely clear how CCRs will be regulated, it is clear that the final ruling will require groundwater monitoring at new and existing CCR landfills and impoundments. And it's likely those requirements will include procedures for sampling and methods for statistical analysis of the data derived from groundwater monitoring efforts.
Chances are that most coal-fired units will be affected by the finalized rule in some manner, and utilities may benefit from proactively evaluating CCR impoundments before the rule is finalized. If the rule is finalized under the Subtitle D requirements, it would go into effect six months after promulgation, leaving a short time frame for evaluation and capital planning.
So what can you do? For starters, utilities should be evaluating CCR units now and asking some important questions:
Do any of your plants have active, unlined impoundments and/or landfills?
Are your CCR impoundments and/or landfills near or below groundwater?
Are your CCR impoundments and/or landfills at a depth below that of the groundwater?
Are you unsure of the hydrogeological characteristics of your plant site?
As the EPA and other stakeholder groups have given greater attention to the environmental issues associated with CCRs, utilities would be well-served to develop an informed groundwater compliance plan. Once the CCR rule is finalized, and depending on the site-specific situation, local regulatory officials are expected to require utilities to report on the groundwater quality surrounding CCR management units. Proactive detailed characterization of CCR management units is the key to managing regulatory and potential remedial cost risks.
My colleague Chris Snider and I wrote about this topic in greater detail in the latest issue of TechBriefs. You can find the full article here, which includes more specifics on the rule requirements, as well as some tips for developing an informed compliance plan.
If you'd like to learn more about the potential implications of this rule and how it might affect you, shoot me an email or connect with me on LinkedIn.
Katie Bland, PE, is a senior environmental engineer and environmental section manager at Burns & McDonnell. She has extensive experience working on projects in the power industry, specifically involving environmental issues with solid waste and water treatment projects.