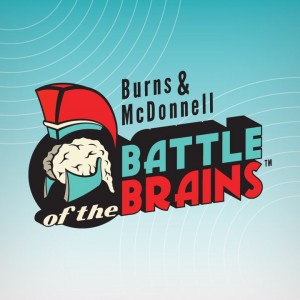 Are you ready Kansas City? The big reveal you've been waiting for is almost here. After 10 months of detailed and innovative design and construction, two new exhibits, inspired and designed by Kansas City kids, will open at Science City on Dec. 10.
In 2013, students at Leawood Elementary School (LES) and Olathe North High School (ONHS) competed against 3,500 students from nearly 200 area schools to win the K-12 STEM education competition, Battle of the Brains, a partnership between the Burns & McDonnell Foundation and Union Station's Science City.
Tasked with creating a comprehensive exhibit proposal, grand-prize winners LES and ONHS set themselves apart from the competition with their designs' creativity, interactive engagement, constructability and budget.
Each school received $50,000 to use toward STEM (science, technology, engineering and math) education, but the excitement didn't end there. With the help of Burns & McDonnell, the two winning teams were given the unique opportunity to witness their ideas transforming from concepts into a one-of-a-kind exhibits to be featured at Science City.
So what are these extraordinary exhibits? Here's a sneak peak:
Genetics: Unlock the Code is the brainchild of students from Leawood Elementary, who were inspired after hearing their teacher, Brittani Wilton, talk about her genetic condition that results in overly flexible joints, as well as extremely fragile and elastic skin. Although we are all 99.9% identical, this exhibit helps visitors discover the science and wonder behind that tiny fraction of a percent make makes you uniquely you.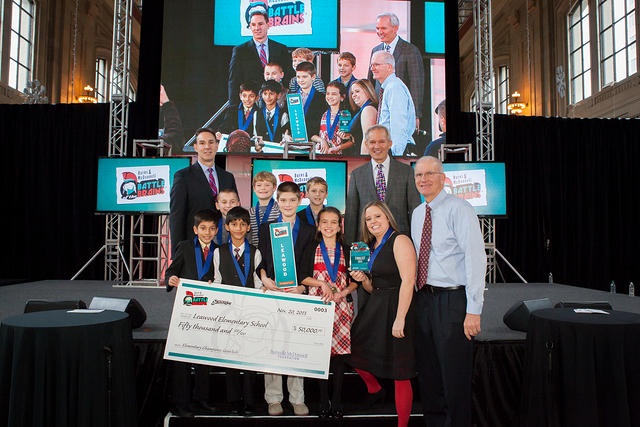 Every Last Drop: The Science of Water is the visually stimulating exhibit inspired by a group of teens from Olathe North High School. The exhibit immerses visitors in all aspects of our relationship with water, from the interaction between water and life to how we use water in our daily lives to the impending danger of water scarcity.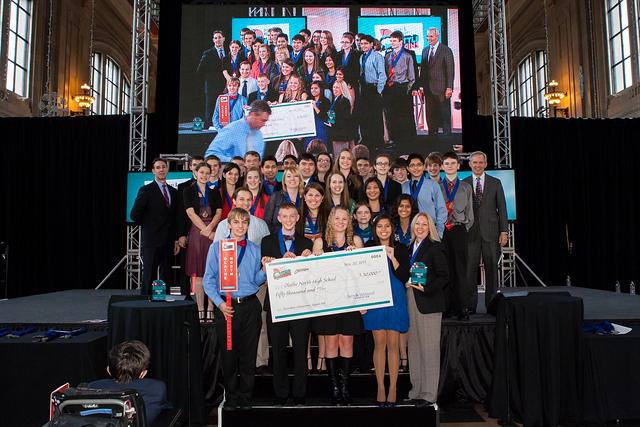 Both exhibits feature some pretty amazing activities, but you'll have to wait just a few more weeks to check 'em out for yourselves. The exhibits open to the public on Wednesday, Dec. 10.
Here at Burns & McDonnell, we love helping kids stretch their mental muscles and inspiring them to get involved in STEM initiatives, which is why we're so excited to see this pair of exhibits, unique to Science City, come to life. And we think you'll be just as excited when you see for yourself.
Interested in learning more? Check out the Battle of the Brains website, and follow along on Facebook and Twitter (watch for hashtags #UnlocktheCode and #EveryLastDrop) to keep up with the excitement!