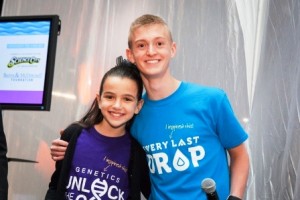 Two new exhibits, Genetics: Unlock the Code and Every Last Drop: The Science of Water, are officially open at Union Station's Science City. They feature designs inspired by some very talented students at two Kansas City-area schools: Leawood Elementary and Olathe North High School.
After being named the grand prize winners at last year's Battle of the Brains competition — a K-12 STEM education competition sponsored by the Burns & McDonnell Foundation — the two winning teams were presented with $50,000 to use toward STEM (science, technology, engineering and math) education and the unique opportunity to see their design concepts transformed into real-life exhibits.
Now, after more than 10 months of patiently waiting, these Kansas City-area students got to see their dreams come alive when their exhibits were unveiled at yesterday's grand opening ceremony at Science City.
What do these innovative exhibits contain?
Genetics: Unlock the Code was designed by a group of students from Leawood Elementary who were inspired after hearing their teacher, Brittani Wilton, talk about her own genetic condition that results in overly flexible joints, as well as extremely fragile and elastic skin.
Each person is 99.9% identical to the person next to them, and this 22-component exhibit helps visitors discover the science and wonder behind that fraction of a percent that makes you — you.
Unlock the Code features interactive discovery stations that give visitors a hands-on experience while they gain a better understanding of the human genome, and while we want everyone to come experience the exhibit for themselves, here are a few of our favorite activities in the exhibit:
At the DNA Dance-Off!, hop on a floor interactive to build keratin DNA. See the code – and your results – on a massive LED wall. Compete with others or challenge yourself in the world's first genetic dance-off!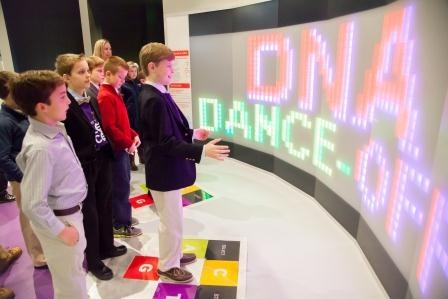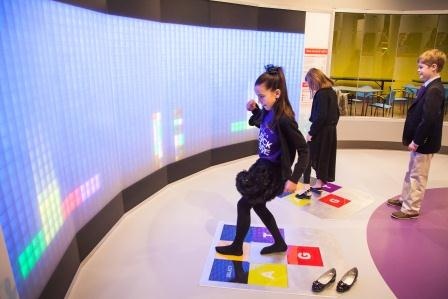 What would you look like with black curly hair? What about dimples? Try-a-Trait is an augmented reality experience that lets you explore what you'd look like with different inherited traits.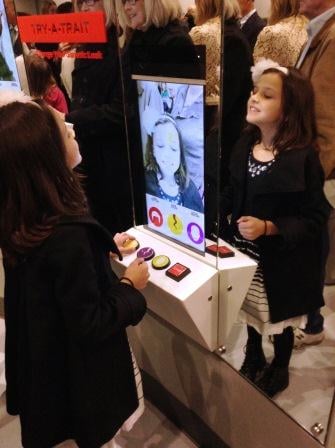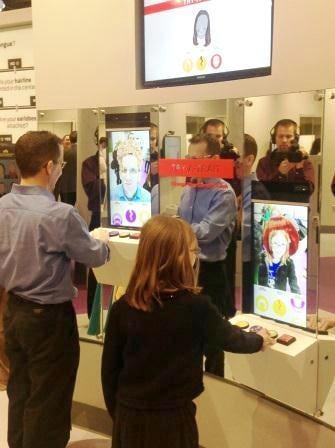 Stick out your tongue, smile, and check your earlobes and hairline at the Trait Tree. Follow the directions to discover how many unique traits your share with others!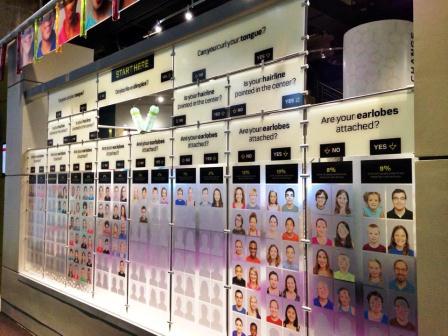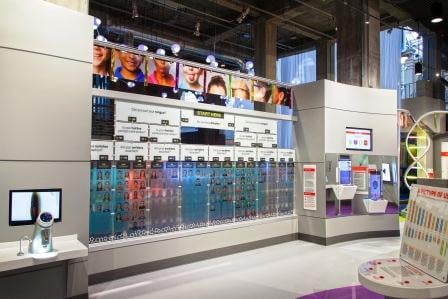 Will you Find Your Future in genetics? Investigate jobs by watching videos of young professionals to guess their career.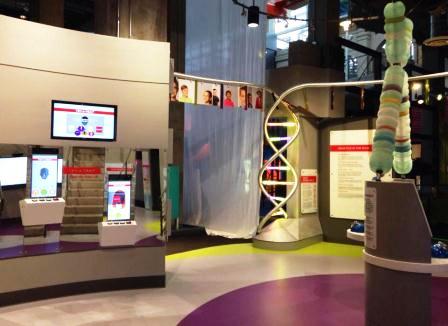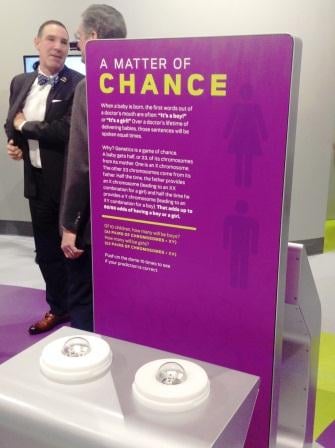 Once you've experienced with the excitement of genetic discovery, head on over to Every Last Drop: The Science of Water, the visually stimulating exhibit inspired by a group of teens from Olathe North High School. Featuring 18 unique components, the exhibit immerses visitors in all aspects of our relationship with water, such as the interaction between water and life, how we use water, and the impending danger of water scarcity.
From the Floating Faucet and Cleaning Our Water process wall to Exploring and Aquifer and the Suspended Water Molecules that create a one-of-a-kind lighting system, the interactive components will keep you mesmerized throughout the exhibit. It is sure to give you a new perspective on H2O.
And our favorites?
Splash and learn at two activity-packed Water Tables, where visitors can use tabs to direct the flow of water, turn a water wheel, overflow a tipping cylinder, toss balls into a water vortex, and more!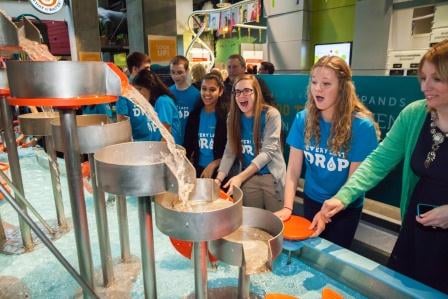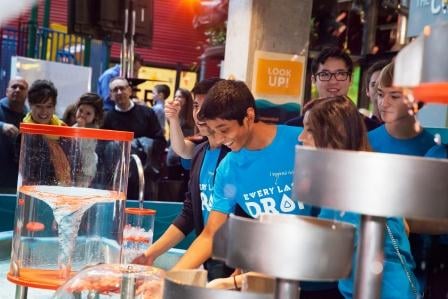 Defy gravity with an Archimedes Screw that lets you use one of the oldest architectural tools to make water move uphill!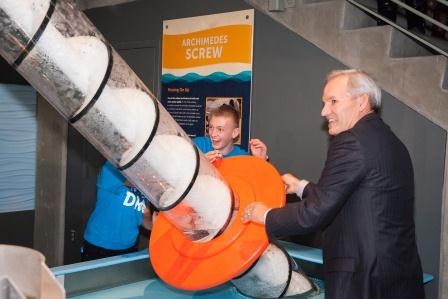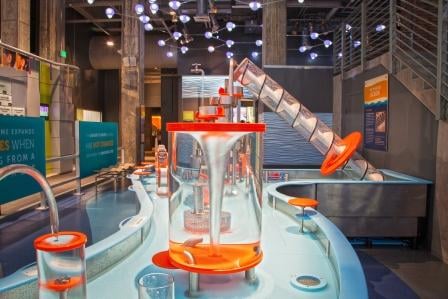 At the Interactive Sand Table, visitors can build valleys and mountains out of sand, manipulating the map's topography to discover how water flows through our landscape.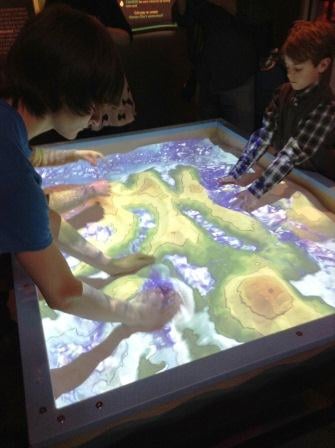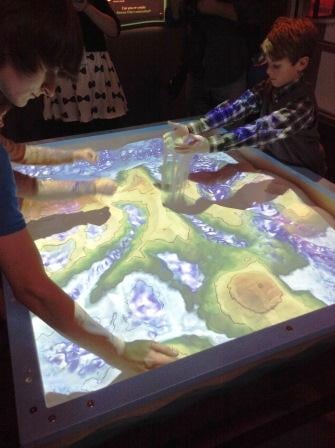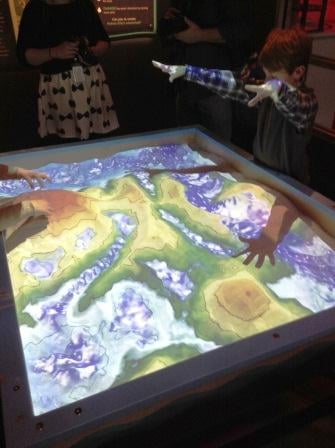 The Tapped Out Room is a visual masterpiece with stunning images and interesting stories about innovative H2O Engineered solutions, including the tiny Life Straw and the massive Colorado River project.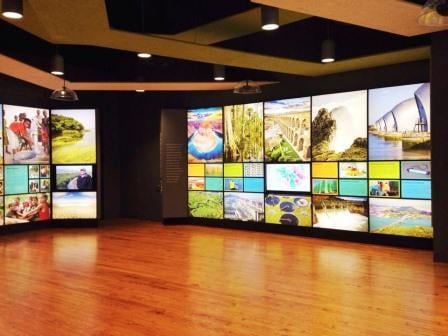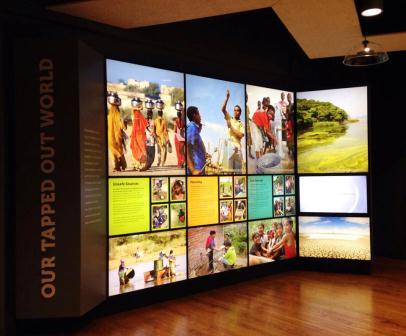 Even cooler than the exhibits themselves is hearing from students who have a fortified interest in pursuing STEM-related careers thanks to the Battle of the Brains. That's music to our ears.
But don't take our word for it. Head to Science City to check out the exhibits for yourself. You won't be disappointed. And after you do, stop back by the blog or visit our Facebook page and let us know what you think!