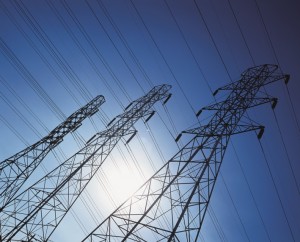 For the fifth straight year, Burns & McDonnell is joining forces with Transmission & Distribution World magazine to present a series of 11 free monthly webinars on the latest challenges and innovations in the energy and utility industry.
Led by Burns & McDonnell professionals and industry leaders, the Preparing for the Next Generation (NxG) Utility webinar series will cover a variety of hot topics in the transmission and distribution industry. Each month will feature a different topic and speaker.
The series kicks off on Jan. 22 at 2 p.m. EST with "Defining the Value of the Grid." Join our own Mike Beehler and Kenneth Bowes, vice president of engineering at Connecticut Light & Power, in an exploration of the biggest issues facing utilities, regulators and public policy makers as they define the value of the grid and position the industry for the abundant opportunities of the future.
As the United States transitions toward a more integrated grid that can accommodate distributed energy sources, utility-scale renewables and energy storage, industry leaders are determining innovative ways to rebuild and harden an aging T&D infrastructure, while embracing new technologies.
So what else can you expect from the NxG series this year? Here's a quick teaser of the other topics:
February 25 – Improving Customer Service with Social Media
March 25 – Competing Under FERC Order 1000
April 30 – The Distribution System Platform
May – The HECO IRP – One Year Later
June – Physical Security
July – Energy Storage in California
August – Real Data Analysis
September – Storm-Hardening the Distribution System
October – Diagnostics and an Asset Health Center
November – Applications for Unmanned Aerial Vehicles
If you're interested in all things transmission and distribution, or are responsible for strategy, thought leadership, design excellence or constructed value of T&D systems, make plans to join us for these events! And be sure to check back for updates as we finalize dates the later sessions.
Registration for the January 22 webinar is open — head over now to secure your place for the event, and be sure to bookmark the series schedule so you don't miss out on the future presentations.
Follow hashtag #NxGUtility to be part of the conversation. Hope to see you there!