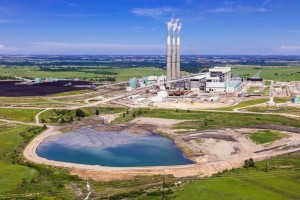 Update 3/1/15: Please note the new date and time of the webinar. It has been rescheduled from March 4 to March 12.
New EPA rules governing the disposal of coal combustion residuals (CCR) from U.S. power plants may ultimately lead to closure of a significant number of CCR ponds in the next four years.
So, unless your utility is operating one of the relatively small numbers of CCR ponds expected to meet the new regulations, you have big decisions to make.
Will you want to make the investments necessary to continue operating your plant over the long haul? Will you want to close the facility at the latest possible date and do what's needed to meet CCR requirements during that interval? Or should you consider closing the plant as soon as possible?
To help guide you in those decisions, my colleagues and I are hosting a FREE webinar at 1:30 p.m. Central on March 12 to help utilities make informed, strategic decisions about the future of their plants.
Webinar Panel to Provide Comprehensive Look
We've assembled a panel of experienced professionals to not only explain the revised CCR regulations, but to also address challenges confronting operators of coal-fired power plants. In particular, you'll learn that a holistic approach is likely the most cost-effective way to respond to these regulations.
That's because meeting the CCR rules will require much more than closing unlined ash ponds. It will require a fairly complex response with many moving parts. For example, the rule may require closure of CCR ponds that receive water from various plant sources and those water streams will need to be addressed.
Additionally, some of the streams may be impacted by the proposed ELG rules and potentially by state water quality criteria.
Here's a look at the topics we'll cover in the hour-long webinar:
What you need to know about the updated CCR regulations
The potential triggers for ash pond closure
What considerations will be required for water treatment and water balance
How effluent limit guidelines overlap with the CCR rules
Case studies for various compliance scenarios
Guidelines for responding to the EPA
In addition, the webinar will discuss how utility operators affected by the CCR regulations can develop a good-faith response to the EPA. Preparing a solid closure plan to respond to the CCR rules may help operators justify additional time for compliance.
Joining me on the panel are my colleagues Mike Roush, senior mechanical engineer and CCR handling specialist; Jason Eichenberger, senior civil engineer and CCR disposal specialist; and Katie Bland, senior environmental engineer and Environmental section manager.
Registration is now open for the webinar. If you're a utility operator faced with navigating the uncertainties of the new CCR regulations, make plans to join us for this discussion and ask questions afterwards. We'd be more than happy to help you navigate this new terrain.
Block Andrews is an environmental engineer at Burns & McDonnell. He helps client make strategic decisions on complex environmental issues, including retrofitting existing coal units and retiring or replacing generation.