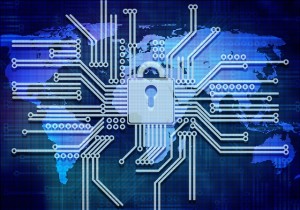 NERC, V5, CIP-014, PRC-005 Version 2. To the uninitiated, it sounds like a different language. To utilities, though, those terms are quite familiar.
NERC (North American Electric Reliability Corp.) is a not-for-profit international regulatory authority dedicated to assuring the reliability of the bulk power system in North America. Its standards are constantly evolving to respond to and circumvent security and reliability threats to utility systems.
Utilities must be fluent in the language of NERC to keep the grid safe and avoid hefty fines. But translating the complex technical requirements can be challenging. That's why Burns & McDonnell developed the NERC Compliance webinar series, now in its third year, to give utilities the information they'll need about the changes coming down the pike.
The NERC Compliance: Preparing for What's Next security & reliability webinar series is a simple but thorough primer for utility representatives, complete with necessary action items for compliance. The series kicks off on March 25 at 11:30 a.m. CST with "Baseline the Future: What's New with Change Management in a V5 World."
Join our own Ingrid Rayo, Michael McAfee and Kevin Madis — all of whom face these issues daily as part of the Burns & McDonnell Compliance and Critical Infrastructure team — as they cover NERC Standard CIP-010 5. They'll discuss new explicit and implied requirements and explore adjustments in change management as they relate to CIP Version 5. They'll also talk about how to prevent and detect configuration changes to BES Cyber Assets that could lead to operation errors or instability.
Registration for the webinar is open. Head over now to secure your place for the event, and be sure to bookmark the series schedule so you don't miss out on future presentations.
Could you benefit from a little NERC knowledge? You can register for "Baseline the Future: What's New with Change Management in a V5 World" here.