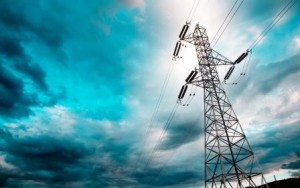 As investments in the electrical transmission and distribution industry continue to grow, more opportunities are available for investor-owned utilities. Many of these relate to three major needs of the power grid: grid resiliency, aging infrastructure and technology investment.
One of the industry's biggest challenges is rapidly aging infrastructure. An estimated 70 percent of U.S. transmission lines were installed between 1970 and 1980. These systems are rapidly reaching the end of their depreciated life, which is exactly the call-to-action industry professionals need to think differently about the future of the grid. We have a strong opportunity to modernize thanks to emerging trends in the transmission & distribution industry.
Coupled with issues including distributed resources, regulatory constraints, business process redesign and system planning, our industry must embrace emerging technologies for the distribution power grid. These advancements range from distributed energy sources and prudent energy efficiencies to emerging techniques for energy storage.
So if the two drivers of business in general are technology and policy, what factors are driving grid investment?
Grid Resiliency
From grid security to renewable integration to energy capacity increases, grid resilience is about the ability to withstand or quickly recover from high-impact weather events.
The idea of grid modernization — or Smart Grid — is an innovation that's here to stay. These grids join information and operational technology to create sustainable options for customers and improve overall security, reliability and efficiency for utilities.
Utilities and their regulators should focus on creating physical support for the grid to withstand extreme conditions from weather and heavy loads. If not, we miss an opportunity to be prepared for the long term.
Aging Infrastructure
Our energy infrastructure is due for an upgrade. After all, it's 30-plus years old. Our current grid once served a remote energy source over long transmission lines with a virtual one-way distribution network. But as the industry evolved, the introduction of distributed energy resources (DER) demanded much more advanced grids than those of the early 1970s.
By strategically replacing aging infrastructure with current and advanced technologies, our electrical systems will continue to operate safely, reliably and efficiently — as they have for decades.
Technology Development
These updates to our power grid wouldn't be possible without significant advances in technology development. From distributed energy sources to improved energy storage, our industry is paying close attention to how these technologies work together on a grid that was never designed to support these advancements.
As information technology and operational technology converge, we face an interesting challenge: finding the right balance of technologies and systems that answer our need for a safe, reliable and affordable energy grid.
In some cases, transmission planners are moving into distribution planning as the two sectors recognize the need to work more collaboratively. We're not sure how fast these technologies will spread, but one thing is for sure: We need to be ready for it.
Mike Beehler is a vice president in Burns & McDonnell's Transmission & Distribution Group. He has extensive experience leading large-scale transmission projects throughout the U.S. Before joining Burns & McDonnell, he spent 14 years with an investor-owned electric utility. You can find and connect with Mike on LinkedIn.