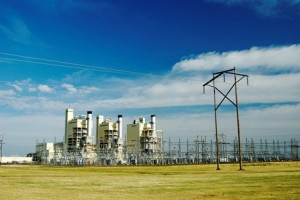 The world of electric transmission and distribution (T&D) is booming as the ever-present effort to sustain and improve the grid drives ongoing investments. The boom reflects the need to maintain system reliability, deliver generation to load, meet compliance requirements and replace assets that have reached the end of their useful life.
The T&D industry's growth is particularly fueled by five dynamic megatrends in the West: grid modernization, energy storage, transmission rights-of-way, distributed energy resources and energy efficiency.
While trends can be short-lived and unpredictable, megatrends are immutable, systematic patterns driven by demographics and technology. It's crucial to identify the longer-lasting megatrends that shape the future of the industry, because that knowledge can assist in the development of a more cogent energy policy.
Here are the five megatrends currently shaping the transmission industry in the West:
Grid Modernization: Often referred to as Smart Grid, grid modernization is here to stay. The convergence of information and operational technology, Smart Grids increase options for customers while improving security, reliability and efficiency for utilities. Conservative and typically late-adopting utility models will be challenged as utilities across the nation integrate smart solution sets that move at the speed of Moore's Law.
Energy Storage: Energy storage presents a fundamental challenge to the T&D industry. As large-scale batteries and community energy storage offer increased advantages, utility price points will fall dramatically with economies of scale. Moving from producing energy on an as-needed basis to an approach that has the flexibility to store capacity will be facilitated by two other megatrends — grid optimization and distributed energy resources (DER).
Maximum Use of Existing Transmission Rights-of-Way: Industry advances of extra high voltage (EHV) underground, composite core conductors and energized line construction make the practice of finding better uses for existing rights-of-way systems a logical choice, from both economic and environmental perspectives. Using these systems will allow utilities to get more capacity out of these existing transmission corridors.
Distributed Energy Resources: DER (or on-site generation) certainly won't replace central plants, but it will significantly affect distribution grids across the country. Small combustion turbines, combined heat and power (CHP) facilities, small compact nuclear units, backup generators, and even solar and plug-in hybrid electric vehicle (PHEV) batteries will be distributed around the system based on fuel pricing and availability. While DER promises to enhance the grid, it will also make its safe and reliable operation increasingly complex. Regardless, the economics of fuel, the cost of siting new and larger generation lines, and the retirement of many urban generation units will all contribute to the future of this megatrend.
Operational Efficiency: As utilities encounter increasing pressure on rates, operational efficiencies become more important. State utility regulators are shying away from the idea of raising utility rates in an uncertain economy, so utilities must enhance efficiency to maintain shareholder value. Grid modernization will help, providing vast amounts of data for intelligent analysis and improved asset management decisions. Programs on the demand side (consumers) will also have a heavy hand in improving operational efficiencies.
Interested in learning more about how megatrends are defining the future of our industry? I'll be presenting at the TransForum West 2015 on May 5-6 in Denver, Colorado. Come check out my keynote address "Megatrends in Transmission in the West" at 8:45 a.m. on Tuesday, May 5!
Mike Beehler is a vice president in Burns & McDonnell's Transmission & Distribution Group. He has extensive experience leading large-scale transmission projects throughout the U.S. Before joining Burns & McDonnell, he spent 14 years with an investor-owned electric utility. You can find and connect with Mike on LinkedIn.