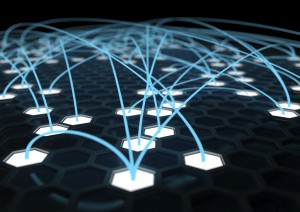 Our power grid, more than a century old, is the largest interconnected machine on Earth. According to the National Academy of Engineering, widespread electrification — supported by the grid — is the greatest engineering achievement of the 20th century.
Our legacy grid serves us well. Demands on the grid are more intense than ever, yet the reliability rate for the typical U.S. utility consumer is estimated at better than 99.97 percent. Augmented by distributed energy resources (DER), only our legacy grid can continue to provide the dependable flow of electricity residents have come to rely on.
As defined by the Electric Power Research Institute, DER are smaller power sources — such as solar photovoltaic, landfill gas, biomass, wind turbines, hydropower and fuel cells — that can be aggregated to provide the power necessary to meet regular demand. These storage and renewable technologies support the transition to a smarter, more integrated grid.
Grid Maximizes Access to New Sources of Power
Electricity customers have high expectations. They want clean, reliable and affordable energy. They also want access to more sustainable options.
The legacy grid, augmented with DER, allows access to the least expensive sources of electricity available. It allows utilities and other entities to capitalize on new DER opportunities. And only the legacy grid can enable the public policy initiatives many states have put forward for a cleaner and more reliable electric system.
Benefits of Grid to DER
The continuing value of the grid was a major point of discussion in my recent webinar with Kenneth Bowes, engineering vice president at Connecticut Light & Power. Overall, the estimated value of the grid's operational and economic benefits average $51 per month for residential customers.
The economic benefits come through efficiency, optimum sizing of equipment, ability to deliver excess and receive necessary energy, and capacity on demand. The operational benefits of DER include reliability, load-following capabilities, startup power, voltage regulation, balancing real and reactive power, harmonic distortion, and frequency regulation.
Understanding how to integrate renewables into the grid is often new ground for utilities. Recently, utility Arizona Public Service introduced a plan that would require new solar customers to pay additional charges. In a move that caused great controversy, the utility proposed a $55 a month charge for the average solar rooftop, net-metered customer who opts to go solar. Their regulator, the Arizona Corporation Commission, ultimately reduced that charge to $5 monthly.
Changes and Opportunities
Changes are required to accommodate the greater influx of electricity from DER sources. Who supports those investments — utility, customer or otherwise — is still a matter of discussion, as the Arizona case illustrates.
Operational changes are necessary as well. System configuration must be known and factored into normal grid switching and operating protocols to ensure the safety of customers and utility employees. Because system disturbances can also affect DER, backup generation may be required. This is part of the utility company's distribution protection system of fast-start dispatch to quickly to clear disturbances, or faults, which may be noticeable to consumers as brief power sags.
Technical and operational standards must also account for unintentional and intentional islanding of the facility served by DER. The standards should establish the protocol for recovery from these events without adversely affecting other power customers.
New Business Opportunities
With change comes opportunity, and modernizing the grid brings plenty of both. Developing a smarter, more resilient and more integrated grid requires action on a number of fronts, from hardening assets against weather damage to safeguarding equipment from physical and cyber threats.
The value of the grid is fundamental to the direction of our industry. Both customer choices and technology changes ahead require a thoughtful evolution. As the grid changes, our priority should remain the same: safe, reliable and cost-effective electricity for all.
What do you think are the industry's biggest challenges as we work to modernize the grid and integrate DER? I'd love to hear your thoughts in the comments.
Mike Beehler is a vice president at Burns & McDonnell. He often writes on the subjects of program management, industry megatrends, transactive energy and the integrated grid. Connect with Mike on LinkedIn.