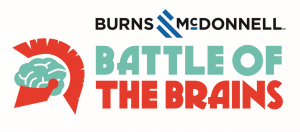 If you haven't been to Science City lately, you may be in for a surprise. Over the past several years, Kansas City's Science Center has continued its evolution into one of the country's most engaging centers. At the heart of this transformation are the ideas of area students, brought to life through the Burns & McDonnell Battle of the Brains.
This groundbreaking educational competition gives students the chance to earn a piece of a $150,000-plus grant for STEM education, just by designing the next great exhibit for Science City. We're thrilled to share that the Battle of the Brains is back and better than ever for 2015! This year, there's a new twist: The winning exhibit will be placed outside as part of Science City's recently announced $7.5 million western expansion project.
Educators in 18 Kansas and Missouri counties can sign up at battleofthebrainskc.com in the elementary or secondary division through September 11. All metro area schools are eligible to compete, and there is no limit to the number of entries per school.
A Tradition of Innovation
It's the third time Burns & McDonnell and Science City have collaborated on one of the nation's most robust STEM competitions. Since the Battle of the Brains debuted in 2011, nearly 5,000 students in metro Kansas City have benefited from this one-of-a-kind educational opportunity.
"This is much more than a science competition. It's an adventure we go on with area students that spans two years," says our chairman and CEO Greg Graves. "The first year they dream up an exhibit. The second year, their winning idea serves as inspiration for an exhibit Burns & McDonnell builds."
Battle of the Brains alumni have produced three interactive exhibits at Science City valued at more than $2 million: The Science of Energy, Every Last Drop, and Genetics: Unlock the Code. Burns & McDonnell has also invested in two other exhibits — Science on a Sphere and the Burns & McDonnell Engineerium — to help invigorate interest in STEM topics.
Igniting a Spark
It's no secret STEM education is vital to our country's future. It's also a personal passion for the employee-owners at Burns & McDonnell and a key aspect of our community involvement efforts. Kids who think big have the potential to change the world. The Battle of the Brains gives them practice, challenging critical thinking skills with hands-on experiential learning.
"Battle of the Brains has been a game-changer that has engaged and inspired students across our community," says George Guastello, president and CEO at Union Station. "Attendance at Science City has grown by double digits annually over the last three years. Part of that growth is fueled by the new exhibits and expanded programming. Whenever you put so many creative minds together, good things are bound to happen. Science City and Kansas City are better because of programs like Battle of the Brains and companies like Burns & McDonnell."
Above all, the competition's goal is to ignite a spark and a passion in students that will resonate throughout their lives, enhancing their ability to find fulfilling, well-paid careers. Educators will experience the high levels of support and streamlined submission process that characterized previous rounds. New participation awards will affect a great number of teams.
"We provide mentors and coaching sessions to help teachers incorporate Battle of the Brains into their curriculum and give students a new perspective of STEM-related careers," Graves says. "Each year, we have countless students who say Battle of the Brains inspired them to pursue a STEM-related major in college."
Teacher workshops for the Battle of the Brains kick off at the end of July and will continue throughout August. Submissions are due October 21. In November, a panel of judges will select the finalists and invite the public to vote on their favorite exhibit idea. The winning school will be announced at an awards ceremony later that month at Union Station.
Have you been to a science center lately? What do you think of this approach to encouraging kids to explore STEM topics? Let us know your thoughts in the comments. And if you live in the Kansas City area, we'd love you to share information about Battle of the Brains with educators you know.