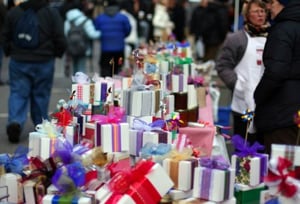 December is officially here and that means holiday shopping is in full swing! This year why not surprise your loved ones with gifts that are not only fun, but educational too? In our 2015 STEM gift guide, we've picked a few of our favorite STEM (that's science, engineering, technology and math) toys for the future innovators in your life – and some for kids at heart, too!
STEM Toys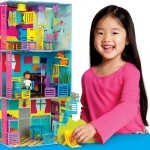 Roominate: We've been big fans of this toy since it debuted a few years ago, and it still tops our list of hot engineering toys. Roominate was created by female engineers determined to increase the number of women majoring in engineering – which hovers around 15 percent – by sparking an interest in STEM at an early age. This toy encourages future engineers to design and build their own house out of modular pieces and working circuits that can be powered by a tablet or smartphone. It teaches concepts like interior design and structural and electrical engineering.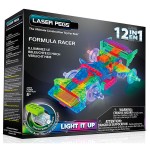 Laser Pegs: These are the perfect combination of two of our all-time favorite toys: Legos and Lite-Brite! Each kit comes with modular construction pieces and LED pegs that light up when connected to a power source. This Power Block Formula Racer 12 in 1 Kit can be reconfigured into 12 different race car models, like the Formula Racer, Open Wheel, Track Test Car and others. Laser Pegs teach not only about construction and electrical engineering, but it also helps develop fine motor skills, creativity and logic.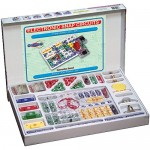 Snap Circuits: Creating electricity has never been so simple – and safe – as it is in this clever Snap Circuits kit. This best-selling, award-winning toy teaches the principles of electricity by taking advantage of kids' natural interest in building toys. The starter kit comes with 60 snap-together pieces that can be transformed into more than 300 electronic gadgets, like a radio, doorbell or fire alarm. Best of all? The makers have made assembly as stress-free as possible with its colorful, easy-to-follow instruction manual.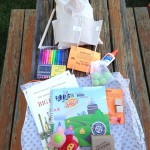 The Cooper Kit: This quarterly subscription delivery kit packs a big punch in a small box. Each delivery contains materials designed around a common theme that encourages creativity through hands-on projects. The STEM-inspired educational activities in each kit are geared toward dads and kids ages 5+ – although the activities are appealing to all – to get them experimenting and exploring together. Their "Science of Magic" kit, for example, teaches wizardry through lessons in neuroscience, physics and chemistry.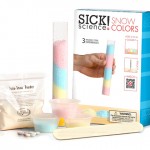 Sick! Science Snow Colors: Who doesn't love a little snow in the winter? With this experiment by Sick! Science you can create your own snow simply by using water and polymers. The polymer acts as a sponge and soaks up the water using the process of osmosis, creating the snow right in the palm of your hand. It may not be enough to build a snowman, but it brings the joy and fun of snow without all the mess.
Other STEM Gift Ideas
And in case you need a few more ideas for the "big kids" on your list, here are some more of our favorites:
For the chemistry-minded chef in your life, check out a
Periodic Table Cutting Board.
It's a science smack down in The Art of Science, a deliberately difficult trivia game that covers five technical fields — math, biology, physics, chemistry and technology — as well as a "miscellaneous" category.
This multicolored fiber-optic LED 4.5-inch quadcopter is the perfect gift for the inner pilot in everyone, without the cost of flying lessons.
Who wouldn't love a robotic arm to help lighten their workload? While this one might not be able to do too many sophisticated things, it's still fun to build and play with once it's done, like shaking hands and getting it to pick up items.
Dress to impress: Nothing says "I love math" like a tie dotted with math formulas.
What are the "must have" STEM gifts on your wish list this year? We'd love to hear what you're looking forward to unwrapping this holiday season! Let us know by commenting below or join the conversation on our Facebook page. Happy Holidays!