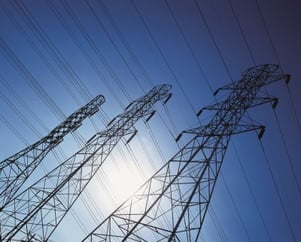 As power industry leaders converge on Orlando for this year's DistribuTECH Conference & Exhibition, we do so with certainty that our industry is transforming at an accelerating rate. Panel discussions and keynote sessions will provoke thoughtful discussion and debate about how our industry will respond.
I'm especially excited about one of the Mega Sessions hosted by my Burns & Mac colleague Chrissy Carr on Wednesday, Feb. 10. She will introduce and lead discussions with a panel of talented executives from Pacific Gas & Electric, Kansas City Power & Light, Duke Energy and National Grid on the many factors that are challenging utilities' relationships with their customers and address the changing needs of distribution grid planning, operations and business models. For those of us who live and breathe these topics, this promises to be a riveting discussion.
In addition, I have the privilege of leading another panel discussion on Tuesday, Feb. 9, on the potential of microgrids to add resiliency and efficiency to regional power grids. Our panel will discuss best practices for planning, designing and building different types of microgrids and how operating characteristics can improve reliability. We will be discussing the Borrego Springs (California) microgrid that has been given approval for expansion, military microgrids that have recently been put into service, and a campus microgrid at Clarkson University. We also will discuss large-scale microgrid projects being developed in various states that are being promoted by state regulators and governmental leaders.
Burns & Mac's Peter Boos leads a third panel, this one on energy storage and the outlook for further market development, on Wednesday, Feb. 10. We're all aware that California is leading the way by directing three of the state's largest investor-owned utilities to deploy 1.325 gigawatts of energy storage by 2020. Not to be outdone, Oncor has announced its interest in procuring 5 GW of energy storage for sections of the grid it operates in Texas. Peter leads a panel that includes representatives from Oncor and three California utilities to discuss planning and deployment models, regulatory challenges and contracting strategies.
This promises to be one of the most interesting and thought-provoking conferences of the year and, speaking for all my colleagues at Burns & McDonnell, we hope to see you there.
Mike Beehler is a vice president in the Transmission & Distribution Group at Burns & McDonnell. He has extensive experience leading large-scale transmission projects throughout the United States. Before joining Burns & McDonnell, he spent 14 years with an investor-owned electric utility. You can find and connect with Mike on LinkedIn.