Just a few short years into my career, I faced the biggest move of my life. Leave my home and family in Montana for an exciting engineering opportunity in Denver, a metropolitan area packed with nearly three times the population of my entire home state. It was intimidating and exhilarating. I dove in headfirst and embraced an urban view from the other side of the Rockies that became my biggest life-changing journey … until now.
After 12 years at a firm recognized nationally for its high industry rankings and awards for being one of Fortune's Top 100 Companies to Work For, I was faced with a double dose of opportunity. First, trade my mountain views for towering skyscrapers in a city bursting with more than 25 million people. And, second, bring the same brand of business success and culture to Mumbai. I was in.
I packed up my family to dive into a world of exciting differences ranging from new cuisine to insane traffic congestion and homes that spread up — not out like the ranches of Colorado.
One of the common questions I hear, and one that I asked myself after accepting the new position: "How do you bottle a recipe of a successful culture and business and replicate that in another country?" I am grateful to have an incredible mentor, Rich Mahaley, who spent the past several years building the foundation of our firm in India. Within my first few weeks, he shared his recipe for success with me and a group of business students from New York University.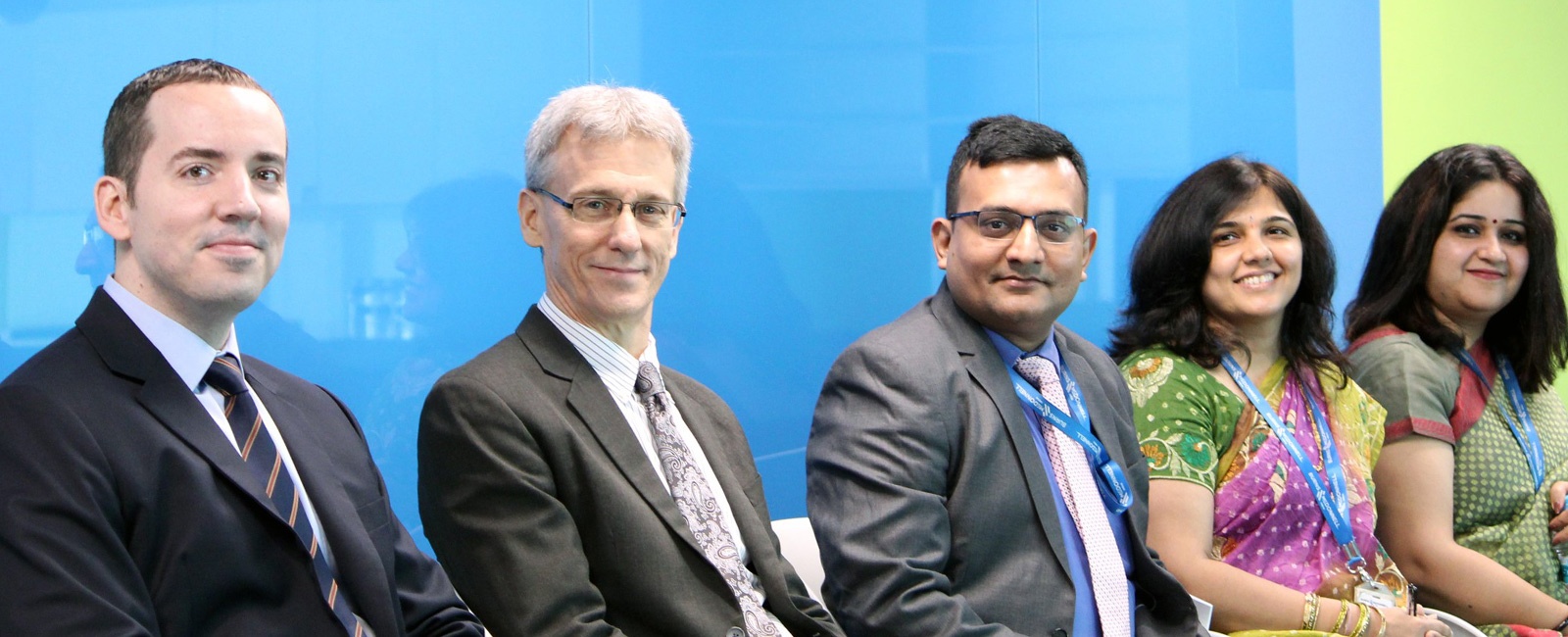 The students were part of a unique global student program where students visit an international city to learn how companies transcend culture from the U.S. to India while developing a unique business opportunity. We were the only U.S.-based business this student group was visiting in India.
Rich and the India leadership team told us there were two best practices that made the biggest impact on our culture:
First, borrow a Japanese concept called kizuna. The word means bonds or connections between people. In a business context, it means to build through culture or team. When he first became the CEO of Burns & McDonnell India, he developed a committee of employees that would strategically identify activities that would bring everyone together. This committee planned activities such as a company picnic with employees' families and our team sports day. It also included our annual celebration featuring choreographed Indian dances with many teams building deep connections with the two months of practices outside of working hours.
Second, take the focus outside company walls and into the community, a tradition embraced throughout the firm. Burns & McDonnell developed a charitable contributions group to identify opportunities to support and get involved in the community. Initiatives included donating time to promote science, technology, engineering and math in schools to children, building an art classroom at an urban school, serving food to the less fortunate and donating money to help the local hospital buy equipment, such as a dialysis machine. The goal was simple: identify opportunities within the community to create long-term sustainable impact.
These best practices helped Burns & McDonnell India develop a foundation of culture and success that aligns with our offices around the world. Today, there is a strong sense of camaraderie, respect and teamwork to make a difference for our clients.
As I begin my journey leading our India office, I'm excited to continue these best practices and identify new ways to strengthen our office. A strong business is on the shoulders of a strong culture. Putting your people first is the secret to success and transcends all cultures and locations.
Learn more about Burns & McDonnell India.