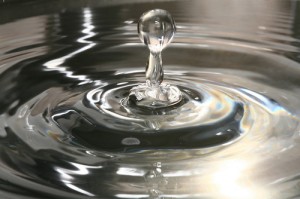 The water and wastewater industry faces a number of challenges, from aging infrastructure and water supply issues to evolving regulations and safety/quality concerns. Exploring these challenges is the primary focus of the annual joint meeting of the Kansas Water Environment Association (KWEA) and the Kansas Section of the American Water Works Association (KSAWWA). The joint conference is in Topeka next week (Aug. 26-28), and it brings together water and wastewater treatment professionals from around the state to learn about the latest trends in the water and wastewater industry, new advances in equipment and controls, and recent regulatory updates.
There's a great lineup of speakers on topics related to water environment and drinking water issues. I'm excited to be on the agenda along with my colleagues, Ron Thomann, Waldo Margheim and Randy Root. Here's a quick look at the topics we'll cover.
More Efficient Sewer Line Assessments
Ron Thomann will present "Sweet Sounds of the Sewer: Sewer Pipe Maintenance Prioritization Utilizing the Sewer Line Rapid Assessment Tool (SL RAT)" at 8:30 a.m. Wednesday, Aug. 27. Sewer pipe cleaning and closed-circuit television (CCTV) investigation is a necessary but expensive endeavor for any municipality. Most sewers are cleaned with high-pressure jetting equipment, which require the operator to make several passes with the cleaning nozzle and make a judgment call about whether the pipe is adequately clean. A follow-up CCTV investigation verifies the results. This often leads to unnecessary work — and expense — on pipes that didn't need cleaning in the first place. Ron's presentation will look at the best way to use what's known in the industry as SL RAT, a method of determining priorities for sewer maintenance, and will offer some tips on how communities can save money.
Planning for Sewer Overflow Emergencies
Waldo Margheim, along with Dan Ott of Johnson County Wastewater (JCW), will look at how Johnson County assembled their procedures, protocols, and policies for responding to sanitary sewer overflows in their presentation, "SORP of the Day: Johnson County Wastewater's Sewer Overflow Response Plan" at 1:30 p.m. Wednesday, Aug. 27. JCW developed a Sewer Overflow Response Plan (SORP) in 2013 to assist in achieving their goal of responding to every report of a wastewater release incident quickly to minimize hazards to human health and the environment. Dan and Waldo will discuss the need for developing the SORP, how the SORP was developed, end user feedback, and some interesting outcomes encountered since its implementation.
Protecting the Osage City Water Supply
And finally, my colleague, Randy Root, and I will discuss how Osage City handled a pair of natural threats to its primary water supply in my presentation "Protecting Osage City's Water Supply" at 4:15 p.m. Wednesday, Aug. 27. When the city's supply line from its primary water source, Melvern Reservoir, became plugged with zebra mussels, the city had to rely on Osage City Reservoir as a backup water source. At the same time, the worst drought in many years dropped the lake level more than 10 feet. The zebra mussels were removed from the supply line and a new intake screen and chemical treatment system was installed to control the invasive species. The project demonstrates the importance of continued funding of lake restoration projects for water supply reservoirs, and it also shows the importance of short- and long-term management practices for water supply systems.
If you work in the water industry in Kansas, I hope this event is on your calendar, too. And if it is, I hope we'll find time to connect while there. Stop by booth #60 and say hi. Hope to see you there!
Rick Besancon, PE, is a project manager and civil engineer in Burns McDonnell's Water Group. He has more than 18 years of experience specializing in stormwater, wastewater conveyance site grading, and industrial projects. Want to know more? Connect with Rick on LinkedIn.