For Angela Hurt, CEO and founder of Veracity Consulting, running a diverse business enterprise can be both rewarding and challenging.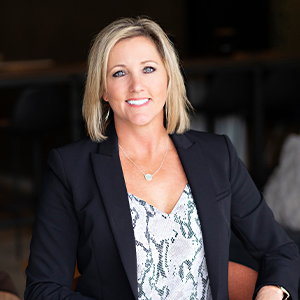 As companies look to broaden opportunities for all business classifications or satisfy client-focused requirements that emphasize the utilization of diverse businesses, Veracity is one example of a well-rounded partner — as it's a minority-owned business, a woman-owned business and an LGBT-owned business. While Hurt acknowledges that these diverse certifications provide additional value for business prospects, she says it's her top-tier talent that truly differentiates Veracity.
"As we near our 15-year anniversary, I have to give kudos and praise to the team who got us here. It is not just the certifications that help us stand out and win," Hurt says. "It's about our values and the focus on the human element in business that help us succeed."
Veracity helps companies with their strategic initiatives and business goals. The company and its team of knowledgeable and experienced professionals evaluates each client's individual needs, develops a plan of action and delivers results. Technology is used to formulate those plans, but there is always an emphasis on helping people be more efficient and productive while breaking down silos to bring a cohesive approach to solving complex challenges or achieving success.
During the pandemic, Hurt and her team spent time getting laser-focused on what the company does, which is why the company emphasizes business strategy, organizational goals and workforce readiness. Veracity's business solutions and areas of focus are in project and portfolio management, vendor oversight, quality assurance and professional testing, digital transformation, innovation, and data and business intelligence.
Veracity has worked with Burns & McDonnell as a subcontractor on technology projects in California with utility companies San Diego Gas & Electric (SDG&E) and Pacific Gas & Electric (PG&E) for about three years. Most recently, Veracity completed workflow documentation for a project with SDG&E. Hurt says the relationship with Burn & McDonnell is a great one, which has grown over time due to successful project delivery that meets or exceeds client expectations.
"We're only as strong as the people and the resources available in our communities, so, to me, the fact that Burns & McDonnell has a supplier diversity initiative for the LGBT community is symbolic of all that the company is doing to make our region a great place to live, work and play for all," Hurt says. "We can't have a community unless organizations such as Burns & McDonnell make sure everyone has access to the right tools, resources and opportunities to succeed."
Hurt admits that for years, she hid her LGBT identity. "I was afraid that my clients, friends or peers would judge me or that it would cause discrimination — whether intentional or unintentional," she says. "I wasn't being my authentic self and a few clients called me out on it. One client — who is also a good friend — literally said, 'You know everything about me, my family and more, yet I don't know anything about you.' I started to open up more, becoming more comfortable and truly embracing who I am."
When the military's "Don't ask; don't tell" policy ended in 2011, Hurt dropped that mindset too and took a more life-affirming approach to business by pursuing her LGBTE certification.
"There was so much commentary about the sunsetting of this policy — both positive and negative — that I felt it was time for me, and therefore Veracity, to have a voice in, show our support for, and stand with our LGBT community. It was scary and a bit unsettling, but I am so thankful I took the stance," Hurt says.
Hurt emphasizes that having corporate supplier diversity programs and advocates in the community will always play a huge role in the success of LGBT-owned businesses like hers.
"Their support can't be understated. You can fill out all the supplier diversity registration paperwork you want, but we all know it doesn't get you anywhere unless you have an advocate who goes to bat for you, promoting you from within," she says. "That's what Burns & McDonnell did for me."
This post is part of Together By Design, a quarterly business diversity newsletter published by Burns & McDonnell to advance a community of inclusion. This newsletter features stories of great opportunity, leaders who bring out the best in others, innovative approaches, and diverse perspectives that shape the business community and world at large.