Small businesses play a critical role in creating jobs and driving innovation. The U.S. Small Business Administration reported that small businesses account for 44% of U.S. economic activity. Similarly, Black-owned businesses are playing a greater role in the continuing growth of the U.S. economy.
During Black History Month, Burns & McDonnell acknowledges three of our certified black-owned business partners that contribute to our world-class reputation as a full-service engineering, architecture, construction, environmental and consulting solutions firm.

Zeldesign | Culver City, California
Zelda Harrison, Principal and Owner
zharrisonassociates.com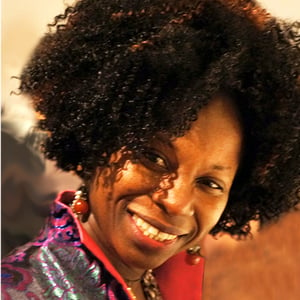 Zeldesign is a marketing and communication firm that provides public relations, community outreach and other marketing services to local government and nonprofit organizations that support underfunded communities in Southern California. Over the past 15 years, Zelda Harrison, the firm's principal and owner, has developed "human-centered" campaigns that inform a variety of audiences, including at-risk youth, small businesses and residents about traffic safety, food security, health and wellness, and business development.
Harrison grows her business by networking with professional organizations, trade groups and community organizations. She has transitioned the business to work remotely and online due to the COVID-19 pandemic, which should allow for expansion going forward.
Additionally, Harrison has leveraged her master's in international marketing from the NEOMA Business School in France and certification as a project management professional to build a global audience. She has traveled across Asia, Africa and Europe conducting career development training on behalf of clients, such as the Qatar Foundation, Shenzhen Industrial Design Profession Association (SIDA), Zhejiang University of Science and Technology, and the Greenside Design Center in South Africa. She speaks regularly at conferences on branding and communications for the International Council of Design and the Pan Afrikan Design Institute.
Harrison emphasizes that even with the great work her company does, Zeldesign would not be successful without strong support from others: "Programs such as LA Metro's Small Business Prime contractor program and the Business Inclusion and Development program hosted by Burns & McDonnell have been extremely helpful in providing opportunities to lead projects or to be a strategic partner, which enhances our experience."
Custom Engineering | Independence, Missouri
Joseph Davis, CEO
customengr.com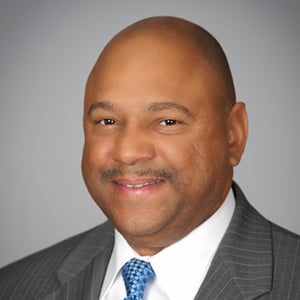 Custom Engineering is an engineering consulting firm based in Kansas City, Missouri, that specializes in mechanical and electrical engineering consulting for commercial and industrial facilities. The company serves the aviation, transportation, healthcare, education and water/wastewater markets, with clients that include architecture and engineering firms, municipalities, state governments, and federal agencies such as General Services Administration, U.S. Army Corps of Engineers, and the U.S. Department of Veterans Affairs.
Established in 1974, CEO Joseph Davis' company is now licensed in 35 states and routinely partners on projects ranging from $10 million to $250 million. In recent years, Davis has sought greater opportunities across his state and nationally. "Our strategy has been to seek opportunities in markets that are making heavy investments, such as wastewater infrastructure," Davis says. "Those projects will be going on for the next 20 years and are funded by bonds, so we can be insulated in the event of an economic downturn."
But Davis says maintaining strong relationships is key to his business success: "It's not just the product or service you deliver, but the people behind that — the employees, staff, and business relationships — that make the difference."
Envision Media & Marketing | Shreveport, Louisiana
Drayden Dunn, Founder
envisionmediateam.com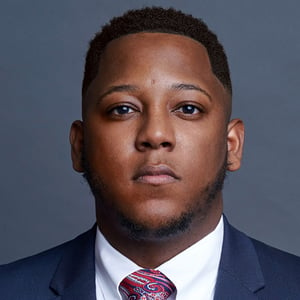 Envision Media & Marketing provides a wide array of public relations, content curation, media production, cinematography, photography, website design and graphic design services for businesses and large municipalities in Louisiana. Drayden Dunn, who founded the Shreveport-based company three years ago, has expanded its offerings to include the development and execution of branding strategy, social media campaigns, targeted marketing and advertising campaigns, geofencing and community relations, and public outreach strategy.
Going forward, Dunn says his firm will be hyperfocused on expanding the marketing services he can offer clients. For example, the company recently built a customized communications and data tracking system for the city of Shreveport to monitor community complaints and the city's response to fixing damage to residents' homes caused by recent city construction projects. "I'm really big on quality and conceptualism," Dunn says. He would like to secure more projects that help solve problems.
The company's use of drones for construction, engineering and project management assignments is helping to drive business. Dunn says drones can capture pre- and post-construction views of a project, allow for the creation of videos that explain the evolution of a project, and provide aerial views that add perspective. "It's a great tool to give constituents, construction contractors and project managers a different view of work we're engaged in," he says.
To remain successful, Dunn says, it is important to seek advice from people who have been in business longer than he has. "I made it my business to seek out mentorship and criticism, and it helped tremendously, especially during the COVID-19 pandemic," he says.
This post is part of Together By Design, a quarterly business diversity newsletter published by Burns & McDonnell to advance a community of inclusion. This newsletter features stories of great opportunity, leaders who bring out the best in others, innovative approaches, and diverse perspectives that shape the business community and the world at large.