Running an asset for as long as possible without a catastrophic failure is the ideal most engineers and operations managers hope for, but hope is not a reliable strategy. Going beyond the traditional useful life of an asset can be risky. At that stage, the equipment operating costs are being traded for reliability and production output.
Few can appreciate this better than the utilities who own and operate large networks of assets, spread across hundreds or thousands of kilometers, operating on a 24/7 basis with high expectations for system reliability. Fortunately, the industry is getting better, with the help of online monitoring, data collection and data analytics, at understanding asset health indicators. The ability to intelligently predict which equipment is at a higher risk of failure takes some of the guesswork out.
Much of the electrical grid that was built during the rapid economic growth period after World War II through the 1980s is reaching the end of its lifespan. Aging equipment can contribute to higher failure rates and increased outages, affecting the economy and society. Older assets and facilities can also cause higher inspection and maintenance costs, extra repairs and additional restoration costs.
Determining the sweet spot for asset life that can be achieved before reliability scores start to deteriorate and operating costs increase is a challenge. The best guidance engineers have had, in addition to personal experience, is performance curves by equipment type to determine the residual life. These performance curves have been developed based on average observed life expectancy of various equipment types.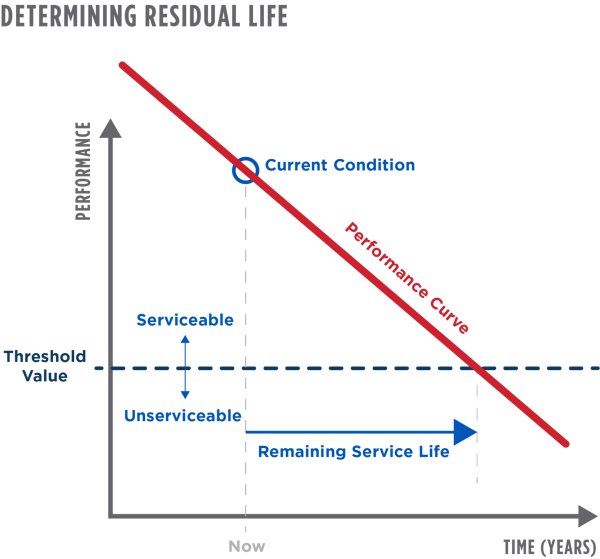 Making effective use of these performance curves to determine the current condition of an asset is complex. Traditionally, the age of an asset has been the dominant factor in making that determination. However, several other factors should be considered:
Loading profile
Type and frequency of maintenance and inspections
Fault history
Test results
Weather conditions
Environmental factors
Make and model
Observations of physical condition
Collecting, recording and mining that data across thousands of assets has not been possible until recently. The advancement of technology and lowering of costs allows utilities to install networked instruments on major equipment such as transformers, circuit breakers and regulators. These devices can remotely monitor operating parameters such as power flow, tap position, temperature, loading ratio, and oil or gas pressure.
The proliferation of mobile devices with barcode scanners allows technicians to record and tag equipment maintenance and test results. These test values can be tracked against acceptable norms to flag any abnormalities that might warrant further inspection or issuance of a maintenance work order.
If this information can be monitored and tracked for all major and critical equipment, then a good indication of enterprise-wide asset health and risk-based threats are available at any point in time. With data at your fingertips, operators can seek out patterns and trends that might indicate the end of useful life before reliability metrics are affected or catastrophic failure occurs.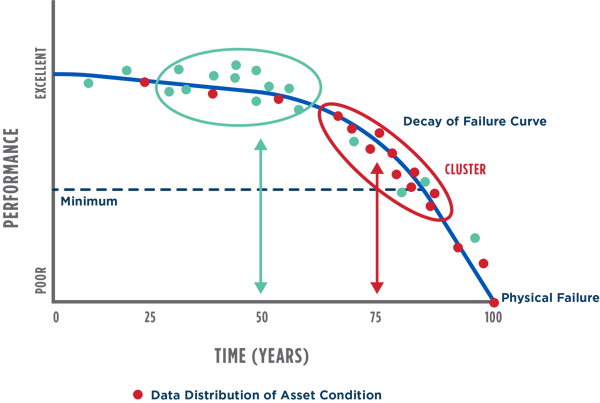 In fact, using data analytics with intelligent algorithms analyzing operating conditions, equipment failure scenarios and likely impacts, it is possible to start predicting problems with some level of confidence. This information, paired with predictive scenarios, equips engineers and utility operators to analyze asset management scenarios and better align operating practices with corporate business objectives. It makes it easier to calculate the return on investment (ROI) for operating scenarios and investments in refurbishment or replacements.
These developments are quite timely. Most utilities are under increasing pressure to control costs at a time when assets are aging and rates of failure are increasing. Simultaneously, consumers and regulators expect reliability to be maintained. Having better data about your assets and their status makes it easier to maintain reliability standards and deliver customer value.
Electric utilities continue to explore new equipment that promises better data-capturing ability and improved predictions. Already, intelligent asset management solutions are much more sophisticated than those available even five years ago. Much of that development has been due to advances in data analytics.
More and better data ultimately means better awareness of your assets' status and better ability to predict behavior and reliability while lowering operating costs and potentially extending asset life. How intelligent is your organization about managing its asset health?
Leveraging data is crucial to optimizing business decisions. Read our article to learn more about cleaning up your asset intelligence to make informed decisions.
Graphic source: U.S. Environmental Protection Agency