After collaborating on the construction of SaskPower's Chinook Power Station located in Swift Current, Saskatchewan, in 2017, Burns & McDonnell and Allan Construction teamed up again in 2020 to work on the Great Plains Power Station project in Moose Jaw, Saskatchewan.
The project involves construction of a thermal electric generating facility that will provide 360 megawatts of natural gas generation and support renewable power generation starting in 2024. Together By Design sat down with Jerry Gander, EPC project manager for Burns & McDonnell and Kent Koller, partner and chief estimator at Allan Construction, to discuss the strength of their collaboration and how they are achieving their goals of hiring more Indigenous and local people.
How did the collaboration between Allan Construction and Burns & McDonnell on the Great Plains Power Station project come about?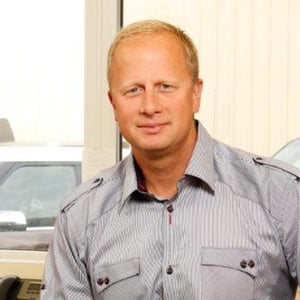 Kent Koller: We started working with Burns & McDonnell in 2017. They gave us an opportunity to bid on some of their early work at Chinook, and it went well. Then in 2020, Burns & McDonnell bid on the next power station in Moose Jaw and won. We had a great experience on Chinook and wanted to partner with the firm again.
What made the Great Plains Power Station project successful?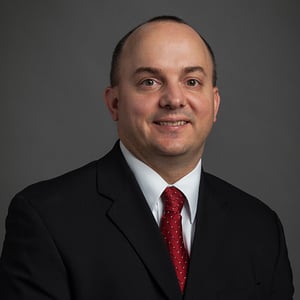 Jerry Gander: We had an established relationship with Allan Construction and found that we were aligned in how we execute work. Safety is a priority for both firms. We also both strive to produce high-quality work and believe in collaborating so that everyone on the team can be successful. Both firms were also committed to bringing a lot of the key individuals from the first Chinook project to this one to make sure we have that same level of collaboration. Also, Allan Construction has strong established relationships and experience working with local firms and Indigenous communities, so that's a natural fit with our project goals.
Kent: Trust was important. It's hard for a small Saskatchewan company like Allan Construction to trust that an international company would come in, treat us fairly, pay all the bills and do what they say they will do. We had worked with Burns & McDonnell on the Chinook project, so we saw that they had good quality staff on the site to manage the project. They put an experienced team in place that made us feel comfortable.
What was done to make sure that local labor and Indigenous firms were used during the project?
Jerry: During the planning stages of the project and once construction began, we explained to those interested in working with us who Burns & McDonnell was, what the project was all about and how they could get involved. We then discussed our safety and quality expectations. And we explained how interested parties could reach out to us in order to inform us about their capabilities and register in our system for consideration.
Beyond that, both Allan Construction and Burns & McDonnell have websites where we maintain updates on where we're at with contracts that are out to bid or that are awarded. We maintain information for companies who are working on the project so that smaller local and Indigenous firms can reach out to us about potential support opportunities. And we have had several Indigenous groups come and meet with our site manager and staff for updates on how the project is going. By working with the Indigenous community and their companies, we were able to find great partners.
Kent: Since we wanted to maximize the use of local suppliers, local labor and Indigenous service providers as much as possible, we reached out to Chief Alvin Francis from the Nekaneet First Nation and their business development group, New Horizon. We also contacted Indigenous labor broker partners like CASH Metis Economic Development Corp. that we've used in the past. Having these connections made it easy for us to spread the word about the needs of our client.
What is the impact of using local labor and Indigenous firms on the Great Plains Power Station project?
Kent: Businesses and everyone locally in the community benefit. It's a good boost to the economy and to local construction companies and the entities that support them. Also, we set a goal of having 15% of our service providers come from the Indigenous community. We exceeded that goal and reached 16.5%. Next time, we'll aim even higher.
Jerry: We're about halfway finished with the Great Plains project and are on track to meet project goals. Plus, we have already exceeded our goal for work with Indigenous workers on the Chinook project. Besides the economic impact, we also value the pride of participation in the project. We want this project to be not just "for" the people of Saskatchewan but "with" the people of Saskatchewan.
Are there any additional takeaways from your successful collaboration on the Great Plains Power Station project?
Kent: Once you have trust between two companies, you can do anything. It makes it easier to build momentum and come up with solutions that exceed expectations.
Jerry: When you find a partner that shares the same values as you do in terms of quality, safety and teamwork, whenever you work together, it improves your chances for success.
This post is part of Together By Design, a quarterly business diversity newsletter published by Burns & McDonnell to advance a community of inclusion. This newsletter features stories of great opportunity, leaders who bring out the best in others, innovative approaches, and diverse perspectives that shape the business community and the world at large.