Small Businesses Reap the Rewards of Dedicated Mentors
The Department of Defense awards more than $80 billion annually in contracts to small businesses through programs run by the U.S. Small Business Administration (SBA). That is critical funding some small, diverse companies may not qualify for because they historically have not had access to opportunities majority-owned and larger companies had.
The SBA Mentor-Protégé Program was formed in 2020, as a result of the merging of the SBA's All Small Mentor-Protégé and 8(a) Mentor-Protégé programs. The joint venture connects small firms with large businesses willing to offer guidance and operational assistance. Considered the federal government's most used mentorship program, there are more than 1,185 active partnership agreements on file. One such agreement is between Burns & McDonnell and Lisa Myers' company, Bluestone Environmental Group, an 8(a)-certified woman-owned small business with 70 employees, in Malvern, Pennsylvania. Bluestone specializes in environmental engineering and consulting, with experience in environmental compliance, permitting, regulatory reporting and environmental investigations.
With an increased workload and the possibility of new business in several states, Myers is excited about growing her company. The SBA collaboration will be especially helpful as joint ventures in government contracting continue to grow. Myers, who has a master's degree in chemical engineering and more than 25 years of environmental experience, is completing the first year of her 3-year mentor-protégé commitment.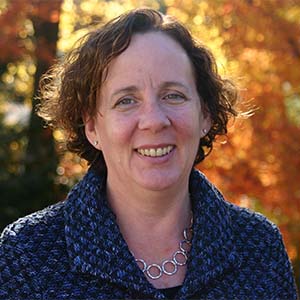 Why are you participating in the SBA's Mentor-Protégé program?
This program encourages large businesses to mentor small ones, like mine, so the two entities can pursue major contracts together, with small businesses serving as the lead. My company will benefit from added resources that can help secure large federal contracts and put us on a path to strong, stable growth and self-sufficiency.
What are you looking forward to gaining from this mentor-protégé partnership?
I can't wait to see how we grow as individuals and as a company. Geographic growth and having a stable base of clients is critical to my company's bottom line. We do work across the country, but there's a difference between flying to the West Coast to work on a job and having people and resources to draw from that are based there. I'm also looking forward to my mentors helping me identify viable opportunities outside of federal contracts so that I can diversify my client portfolio. The goal is to position my company for long-term success.
Can you give an example of how this partnership is already paying off?
Our mentors help with data, human resources and project management. Right now we are working together on a five-year, $5.57 million source characterization and pilot study project. As the prime contractor, Bluestone is responsible for overall project management, serving as principal author on plans and reports and providing field support for a data gap investigation. We are mapping solvents and explosive compounds at a site and monitoring contaminants' impact on groundwater. Burns & McDonnell is using 2D mapping and 3D visualization software to track the execution of the project and visualize results. Burns & McDonnell also has developed a digital site management tool to share project data in real time. On our own, we couldn't afford such tools. Having these resources strengthens our ability to meet client needs.
Beyond the SBA program, what role has mentorship played in your life?
Throughout my career, I've had many mentors who truly cared about my success. I believe in paying that forward. I consider it my responsibility to partner with other small business owners, including minorities, women, veterans and those in the LGBTQ community. I want to give everyone, especially the women and ethnically diverse individuals on my team, opportunities they might not otherwise receive.
What advice do you have for small business owners considering long-term mentoring relationships?
Mentorships are like a marriage. You have to make sure both corporate cultures are compatible. You must make sure goals align and the division of labor is clearly understood. Make it clear and be proud of what you bring to the relationship. Use this as an opportunity to spread your wings and learn as much as possible because it's one of the rare times there will be a substantial safety net. Remember: a good mentor will be just as invested in your success as they are their own.
This post is part of Together By Design, a quarterly business diversity newsletter published by Burns & McDonnell to advance a community of inclusion. This newsletter features stories of great opportunity, leaders who bring out the best in others, innovative approaches, and diverse perspectives that shape the business community and the world at large.