NOTE: This blog was written by Ajamu Webster, president and founder of DuBois Consultants, a civil and structural engineering firm that specializes in water infrastructure services.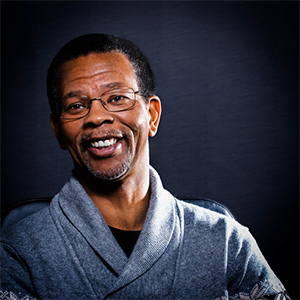 Webster worked at Burns & McDonnell from 1980-1984 and then began partnering with Burns & McDonnell in 1996. In 2015, Webster received a scholarship from Burns & McDonnell to attend a one-week intensive executive education program at the Tuck School of Business at Dartmouth College. The program specializes in accelerating the growth and success of diverse businesses. Webster earned his bachelor's degree in civil engineering from Southern University and A&M College, a historically Black college and university, and a master's degree in civil engineering from the University of Missouri. DuBois Consultants and Burns & McDonnell are currently working together on four projects in the water sector.
After 41 years of friendship, I said goodbye earlier this year to my good friend Alvin Lee Sykes, one of the nation's most persistent advocates for civil rights. Alvin accomplished extraordinary feats in his lifetime as a self-taught legal defender, reopening cold cases including the murders of Emmett Till and Steve Harvey. He also successfully lobbied for reform measures that turned into law, which have profound impacts on civil rights law today. Alvin was not a lawyer, however.
Born to a 14-year-old mother, Alvin was adopted as a child, was diagnosed with epilepsy and experienced mental illness. In the eighth grade, he left school, self-educating by reading legal textbooks at the public library.
As I reflect on Alvin's exceptional life, filled with successes and setbacks, I circle around one question: What can I learn from Alvin's professional successes? As a structural engineer leading a Black-owned company, I thought about common myths that limit success:
Large engineering firms have many years of specialized experiences, deep resumes of successful projects and highly trained project managers. Smaller, minority-owned businesses (MBEs) typically do not possess these advantages and therefore cannot compete against large firms for projects.
The technical knowledge that exists within an MBE is usually subordinate to that of large (non-MBE) firms.
MBE firms often focus on best practices. Innovation is left for larger firms.
MBE firms typically cannot win projects in the private sector due to a lack of diverse supplier participation goals.
Limiting factors, in any case, can carry much weight and feel fixed without the possibility of change. Therefore, time, attention and resources are not spent overcoming them. This usually results in slow growth, ordinary performance, frustration and self-criticism.
Alvin recognized the challenges standing between him and his goals each day, but never allowed others to convince him that his challenges were unscalable. He put in the time to expand his knowledge, partner strategically and think innovatively. So, as we remember Alvin, let us look to his life as a teaching tool for realizing our maximum potential. From him, I learned:
What we believe is true of our potential is our best indicator of success.
What we believe to be true about our challenges will determine if they are walls or hurdles.
Knowledge is the great equalizer, and it can be obtained by anyone willing to work for it.
Solutions to unresolved problems are key to unlocking new markets.
I hope these lessons help you challenge any limiting factors and inspire new ways to thrive professionally.
This post is part of Together By Design, a quarterly business diversity newsletter published by Burns & McDonnell to advance a community of inclusion. This newsletter features stories of great opportunity, leaders who bring out the best in others, innovative approaches, and diverse perspectives that shape the business community and the world at large.