At a time when corporations are dealing with financial challenges caused by the coronavirus pandemic, San Diego Gas & Electric (SDG&E) has not only maintained its spending goals for its diverse suppliers but is also looking to double its spend with Black-owned businesses by 2025.
"The entire executive leadership team at SDG&E is redoubling our efforts to further grow our supplier diversity program," says Caroline Winn, SDG&E CEO, in the company's newly released 2020 supplier diversity annual report. "We believe it is particularly important at this time to help our small businesses stay afloat and support our region's economic recovery. More importantly, we recognize that when our company's suppliers and workforce reflect the diversity of the communities we serve, it makes us better at meeting our customers' needs."
SDG&E is a regulated public utility that serves 3.6 million customers in San Diego County and south Orange County. The company is a subsidiary of Sempra Energy, a holding company with one of the largest customer bases in the United States. SDG&E is also a long-time partner of Burns & McDonnell, with the two companies having completed more than 400 projects together.
SDG&E has always had a commendable record working with its diverse suppliers. In fact, 2020 marked the eighth consecutive year SDG&E's supplier diversity spending topped 40% of total expenditures. Even with the challenges the pandemic presented, the utility spent $872 million on small and diverse business partnerships, representing 41.6% of total expenditures in 2020.
2020 spending with SDG&E's 588 diverse businesses broke down like this:
Minority-Business Enterprise:

$455.4 million,

or 21.7%
Woman-Owned Business Enterprise:

$285.9 million,

or 13.6%
Service-Disabled Veteran-Owned Business Enterprise:

$120.5 million,

or 5.7%
Lesbian, Gay, Bisexual and Transgender Business Enterprise:

$10.4 million,

or 0.5%
Even with such a substantial investment in diverse suppliers, the company felt it could do more to show its commitment to racial equity in support of the current social justice movement.
"Looking back at the last five years, we noticed that we had minimum growth in spending within the African American business category," says Sydney Furbush, manager of supplier diversity at SDG&E. "Therefore, SDG&E made a commitment as an aspirational goal to double the percentage of African American business spending from 3.5% in 2019 to 7% by the end of 2025.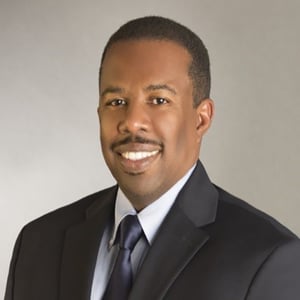 "It's important as we deliver energy, provide services and maintain our infrastructure that the dollars we spend align with the needs of our community."
Furbush says SDG&E will continue to strengthen its network of diverse businesses to help the utility meet the goal of doubling its spend with Black suppliers. The company plans to identify and recruit new suppliers in key spending categories, develop smaller suppliers in low-risk spend sectors and help established suppliers expand their market share. The company will also continue to host several supplier forums and symposiums to provide opportunities for suppliers to learn about current sourcing and subcontracting prospects.
This heightened commitment to supplier diversity also rests on SDG&E partners.
"It's important that our prime suppliers are modeling the same goals as our company, further expanding SDG&E's diverse supplier chain," Furbush says.
The company's 2021 goal is to achieve a 42% spend with its diverse suppliers. Suppliers interested in working with SDG&E can reach the company via the SDG&E website.
This post is part of Together By Design, a quarterly business diversity newsletter published by Burns & McDonnell to advance a community of inclusion. This newsletter features stories of great opportunity, leaders who bring out the best in others, innovative approaches, and diverse perspectives that shape the business community and the world at large.