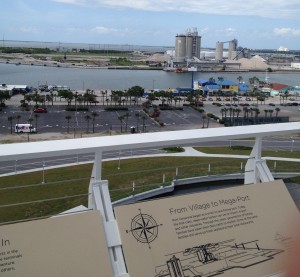 The Society of American Military Engineers (SAME) had its annual Joint Engineer Training Conference & Expo (JETC) in Orlando, Fla., last week. As someone who works regularly with the Department of Defense (DOD), this is one conference I look forward to each year — it's tailored to people who work with or for the federal government. The conference and the networking opportunities were, as always, great, and here are some of the highlights and key takeaways.
Updates from the Service Chiefs
SAME has an awesome leadership team in place, and four service chiefs were at JETC 2014 this year, quite an honor in the current fiscal environment. Each provided an update on his or her branch's expectations for the foreseeable future. Rear Admiral Katherine Gregory discussed organizational changes for the Navy Facilities and Engineering Command (NAVFAC). One item of particular note is the elimination of Navy Region Midwest and NAVFAC Midwest, whose responsibilities will be shifted to NAVFAC Mid-Atlantic and NAVFAC Southeast. She also provided an outlook for Military Construction (MILCON) budgets and energy goals for the Navy. The Navy is spending $1 billion for energy, and it is looking for ways to not only save but to optimize energy improvements. NAVFAC has a goal to provide 1 gigawatt of renewable energy by the end of 2015 via sources such as wind turbines and photovoltaic systems.
SAME Updates
Retired Rear Admiral Gary Engle, the president of SAME, introduced John Mogge, USAF (Ret.), the president-elect, and updated attendees on SAME's successes over the past year. This included growth in membership to some 28,800 members. He also spoke about SAME's commitment to STEM (science, technology, engineering and math) education, which is a topic that's important to our company as a whole, so it was exciting to hear from posts around the country about the great engineering learning opportunities for high school students who have an interest in STEM.
Energy & Sustainability
There was a big focus on energy and sustainability at this year's conference as well. Energy reduction and innovative applications of renewable energy solutions are part of the DOD's net zero initiatives to provide secure power while being responsible stewards of taxpayer dollars and ensuring efficient use of natural resources. These goals and initiatives are pursued with the users in mind during day-to-day operations but also during emergency or crisis events, such as hurricanes or earthquakes.
Transition Support to Service Members
One of the reasons that uniformed personnel attend the conference is to explore the opportunities that exist for them as they transition from uniformed service to the civilian business world. We have several hundred team members at Burns & Mac who are former military personnel, and they bring incredible knowledge and experience to the table as a result of their service in the armed forces. Getting acquainted with these military personnel and talking about opportunities that exist for them as they transition out is something I really enjoy.
Exploring Port Canaveral
One of my personal favorite events was a guided tour of Port Canaveral, one of the busiest cruise terminals in Florida. The tour was led by the port engineer, and we got an up-close look at the construction in progress for a new cruise vessel terminal. The facility will accommodate one of the world's largest cruise ships, widening the entrance channel by 100 feet and increasing the channel depth by four to five feet. The goal of the project is to increase cargo handling capacity and accommodate larger ships for the tourism industry, obviously a key for the state of Florida.
The conference really is a "don't miss" event — one that I'm sure everyone who works with the federal government, like I do, looks forward to. I've only skimmed the surface of the highlights with my overview here. Did you attend? If so, what were your favorite parts and key takeaways? And if you work with the federal government and haven't yet attended JETC, put it on your calendar for next year.
Matt Germann is a project manager at Burns & McDonnell. He specializes in the planning, inspection, design and construction of DOD fueling facilities worldwide. He is a commander serving as a unit commanding officer in the Navy Reserves and returned from his second mobilization in 2010.