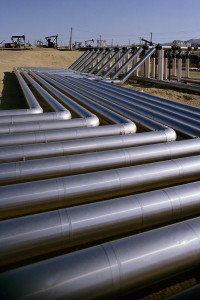 It's happening more than ever before along pipelines: Downstream users are being cited for inadequate overpressure protection per Code of Regulation (CFR) 192.195. Often, an entity doesn't even know it's not in compliance.
What can operators do to ensure their system meets all regulations? How can they avoid auditing and fines ranging from $100,000 to $2 million? Burns & McDonnell is shedding light on the issue at the American Gas Association (AGA) operations conference with my presentation on May 21: "Overpressure Protection and the Downstream User."
Increased Enforcement from the DOT
Evaluations, research and conversations with operators have revealed increased Department of Transportation (DOT) enforcement regarding overpressure protection. We're seeing language changes on interconnection agreements that demonstrate the DOT is paying attention in a way it hasn't before.
This greater incidence of enforcement specifically covers downstream lateral pipelines that intersect the mainline transmission pipeline and meet the definition of a transmission pipeline per CFR 192. This often includes commercial facilities, power plants and utility feeds.
It's been common practice to design a pipeline downstream of a delivery interconnect at the maximum allowable operating pressure (MAOP) of the mainline transmission pipeline upstream. Many are under the impression that overpressure protection at the meter facility protects the downstream user. If the transmission pipeline feeding a pipeline is protected, doesn't that protection extend to the downstream lateral pipeline? It might surprise some to hear the answer is "no."
How Downstream Pipelines Can Overpressure
A natural gas pipeline can still overpressure even when designed at the same MAOP as the mainline pipeline, so a system designed that way might not meet code. If the lateral pipeline is between the compression areas, a pressure surge can cause an overpressure situation before the compressor can adjust to it. Downstream users must also track down inspection records from the transmission company who owns the meter facility, which is often a challenging task.
Verifiable and accurate recordkeeping is especially valuable given the confusion and lack of coordination that often accompanies interaction between mainline transmission owners and downstream users. In addition, some smaller downstream facilities may not realize they qualify within the definition of a transmission line according to the requirements of CFR 192.
The AGA conference presentation will cover information about potential overpressure situations, including a technical discussion of how a pipeline can over pressurize due to transient conditions on the mainline transmission pipeline. It will also discuss the protection of out of compliance pipelines and acceptable design practices for future pipelines.
Next Steps to Ensure Compliance
Proactively addressing this regulation will save time and money, and protect a system from unnecessary outages. It's often beneficial for downstream owners to work with transmission pipeline owners to discuss inspection records even before the pipeline is built.
The first step is to understand whether your pipeline is required to meet code and whether you are currently in compliance. The Burns & McDonnell team regularly works with downstream users to establish this information, and then develops a plan to bring a lateral pipeline into compliance. This often includes verifying MAOP, performing non-destructive examinations and welding tests, and developing a proper integrity management plan.
Would you like to better understand overpressure protection and the downstream user? Join me at the AGA conference at 10:55 a.m. on May 21 or reach out to me directly.
David Slavin is a pipeline engineer at Burns & McDonnell specializing in transmission and distribution pipelines. He plans, designs and manages pipeline engineering projects, including construction oversight and field experience with liquids and natural gas systems. Connect with David on LinkedIn.