The passage of the Infrastructure Investment and Jobs Act (IIJA) and the Inflation Reduction Act (IRA) has spurred infrastructure investments across the United States. Through the Justice40 Initiative, established under Executive Order 14008, the federal government aims to provide 40% of the overall benefits from these federal programs to support marginalized and disadvantaged communities. This funding is intended to support affordable housing, transit projects, energy initiatives, clean water, remediation and workforce development.
Although this funding is available, developing the workforce and helping potential applicants secure grant funding require engagement and collaboration among utility or asset owners, community leaders, and developers, as well as the engineering and construction firms who will execute the new infrastructure projects. How can all requisite parties join the conversation to see that underinvested communities are accessing this boost in funding?
We sought answers from Brittany Bennett, Laron Evans and Porsche Townsend at Burns & McDonnell. Bennett is a department manager and electrical engineer. Evans is the business diversity director for the Transmission & Distribution Group. Townsend is an application specialist for the Transmission & Distribution Group.
The IIJA and the IRA are boosting capital investments in the energy sector. What opportunities and obstacles does the energy sector face due to this legislation?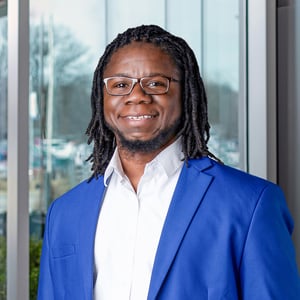 Laron Evans: The opportunity really is to improve the grid in a way that aligns with the ongoing technological advancement and clean energy initiatives. One of the major obstacles to successfully implementing the Justice40 Initiative is awareness. This executive order has been out for a couple of years now and a lot of communities simply aren't aware that these opportunities exist.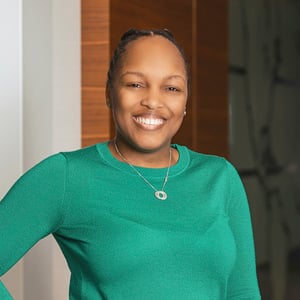 Brittany Bennett: For our partners and clients, it's important to remember the complexity and commitment of what they're agreeing to, especially in regard to workforce development. We have to see that our partners are aware of these rules and regulations so they can actually benefit from these programs. For example, companies who receive incentives through the IRA have to meet certain prevailing wage and apprenticeship requirements.
How can communities access funding to transform their infrastructure? What are the benefits of upgrading infrastructure with funding from the IIJA or incentives established through the IRA?
LE: A lot of this funding is low-hanging fruit that can benefit nonprofits or educational institutions that develop the workforce of tomorrow. Working with businesses that are located in and hire from disinvested communities supports the business and economic growth of those communities. The benefits or outcomes from upgraded infrastructure, clean energy, better transit, reduced pollution and the other areas of investment include greater health, safety, sustainability and economic opportunity for those communities.
How can asset owners and utilities, as well as their design-build partners, collaborate with impacted communities to successfully execute infrastructure projects while prioritizing environmental justice?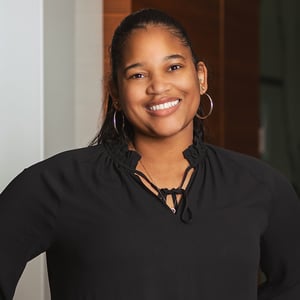 Porsche Townsend: This may sound like common sense, but effective communication and transparency with the surrounding community is crucial. Utilities and asset owners can build a lot of trust by communicating with residents. The utility, as well as the EPC (engineer-procure-construct) partner, can work with communities where new infrastructure is built to train construction and craft labor, and really develop the skill sets of residents in the community.
LE: Porsche is spot on. Having a forum or some sort of regular platform to hear directly from the community is important. This gives residents an opportunity to express what they don't understand, need, want or don't want in their backyard.
Are historically underserved communities benefiting from innovative technologies like heat pumps and smart electricity grids, which play a crucial role in emissions reduction?
LE: I think the heart of this question really is about accessibility and affordability. I mean, goodness gracious, when you consider the costs associated with owning an electric vehicle and then seeing that the surrounding community has the infrastructure to support the EV. Very few to none of those advanced technologies exist in the underserved communities I'm most familiar with.
PT: Taking something as simple as high-speed internet, we know that many families lacked internet access during the pandemic. So smart grids or the integration of artificial intelligence are great solutions, but underserved communities lack some of the basic infrastructure more affluent neighborhoods have had for years or even decades. This is why it is critical to have people from underserved communities at the table with us before we get to work.
BB: And sometimes you have to be exposed to new technology or learn about available resources. Sometimes, people just don't know what they don't know, but we need to have conversations to expose them to these new technologies — you know, let them open their eyes to something that they may not have known even existed. Also, as we try to engage with communities for energy projects, we need to consider the technology gaps, even when it comes to communication. Sometimes door hangers and paper mailers can be used to let people know about upcoming activity, just to facilitate proactive communication and transparency.
The Department of Energy defines environmental justice as "the fair treatment and meaningful involvement of all people, regardless of race, color, national origin, or income, with respect to the development, implementation, and enforcement of environmental laws, regulations, and policies."
How can utilities, government agencies and asset owners prioritize environmental justice to better serve customers, minimize emissions and increase financial growth?
PT: It is truly difficult to move forward in an equitable manner without addressing the deficits created in the past. It's a complex issue, but in order to achieve the overarching goals of these laws, you need to improve infrastructure and reduce emissions in economically disadvantaged communities — both urban and rural.
For the people working on these projects, it's important to understand an economically disadvantaged community's challenges and what work should happen in that community. If we ignore disadvantaged communities, we will not reach our overall goal when it comes to sustainability and emissions reduction in this country.
This post is part of Together By Design, a business diversity newsletter published by Burns & McDonnell to advance a community of inclusion. This newsletter features stories of great opportunity, leaders who bring out the best in others, innovative approaches, and diverse perspectives that shape the business community and the world at large.