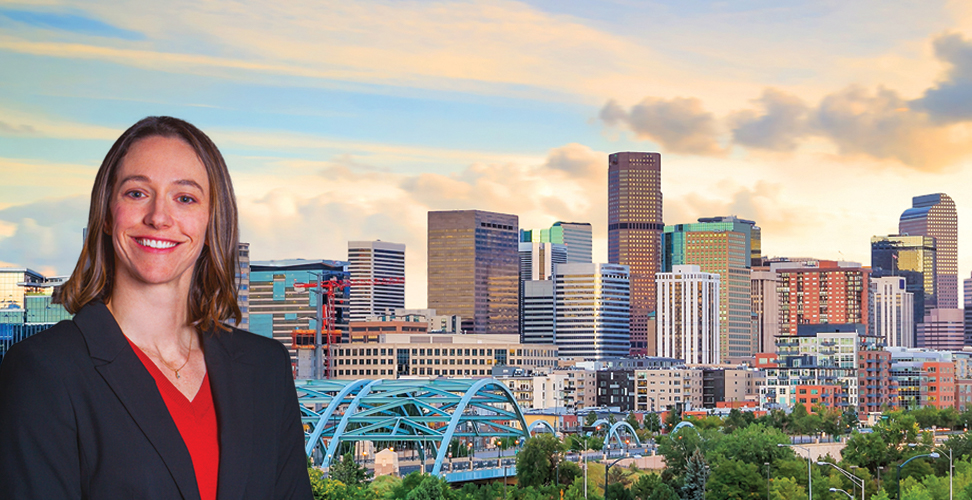 Project Controls Help Identify and Mitigate Risks So Projects Stay on Schedule and Budget
---
---
While project controls has always been a critical component of project execution, its value was showcased in 2020 when faced with intense risk mitigation: the COVID-19 pandemic. During this time, project controllers worked alongside project managers to assess and mitigate potential risks, such as labor shortages, material shortages and shipping delays, to determine the cost and schedule impacts to current and future projects.
Though the pandemic was an unprecedented situation, projects experience unexpected events, weather and more all the time. As a vital piece of a successful project management approach, project controls focuses on creating plans and budgets, tracking progress against the plan and helping teams identify the risks that these events can cause.
Project controls department manager Lindsey Ullom has a lot to say on its importance. With more than 13 years of experience in project controls, she is dedicated to collecting, analyzing and communicating vital data for a holistic view of projects that helps mitigate risk.
Q: What exactly is project controls?
A: I'm frequently asked that question, and I have found that the answer varies across industries. The Association for the Advancement of Cost Engineering International defines project controls as a management process for controlling the investment of resources in an asset where investments are made through the execution of a project. To me, that definition means we collect, analyze and report on the health of a project to help our teams understand the progress, risks and trends occurring throughout the project life cycle. This can include tracking actual costs incurred against budgets, looking at schedule trends compared to the plan, and helping identify potential risks or savings to our teams.
Q: How do project controls provide value for an engineer-procure-construct (EPC) team?
A: Project controls can add value in various ways, but perhaps the most significant is the early identification of risks on a project. By working with the team to document a solid plan and budget at the beginning, as well as a plan for tracking and reporting on progress, management teams can truly know how their projects are performing and make quick decisions on corrective actions when necessary.
For example, if the shipment of a critical piece of equipment is delayed due to severe weather and no one is tracking its progress, crews might be unnecessarily waiting on-site. This installation delay could further push other trades back as well, snowballing up to the project's completion, potentially resulting in additional costs for extended labor time, extended equipment rentals and costs to the client.
However, if a plan is in place and someone is tracking it, that unexpected delay could be identified the moment the storm hits, along with all the downstream impacts. Then the team can work with crews on mitigation plans and time the labor appropriately to get the schedule back on track to meet the project completion target date — reducing the overall cost of that storm delay.
Q: What are the tools in a project controller's toolbox?
A: An extensive number of tools are used for project controls to see that the data collected and analyzed is accurate. After all, bad data in is bad data out. At Burns & McDonnell we use tools for cost management, change management, schedule management and analytics to visualize trends, so our toolbox is filled.
The most meaningful tool of all, though, is the person. Projects need someone who understands the data and then can analyze and communicate it in a way so the entire project team can visualize and understand it quickly when critical decisions need to be made.
Q: What are the benefits of having a project controller embedded on a job site?
A: Having project controls staff on-site can be essential to capture real-time, daily data for time-sensitive and critical project progress, as well as knowing exactly how to use that data. My personal "aha" moment regarding the importance of on-site project controls happened when I was on a job site and my project manager came to me asking when we could close the exterior wall of a building being constructed. If I were in the office and simply looked at the schedule, I wouldn't have seen a reason not to close the wall the next day. However, I decided to walk the site with my manager and saw all the large equipment still inside the building that was needed to complete ongoing pipe and duct installations. If we closed the exterior wall, there would be no way to get the equipment out, which could have caused costly issues. That is my personal example of one of the many benefits to having a project controller on-site to track the project schedule and progress.
Efficient project delivery is critical to the successful construction of projects. Learn about the benefits of EPC achieve project goals.