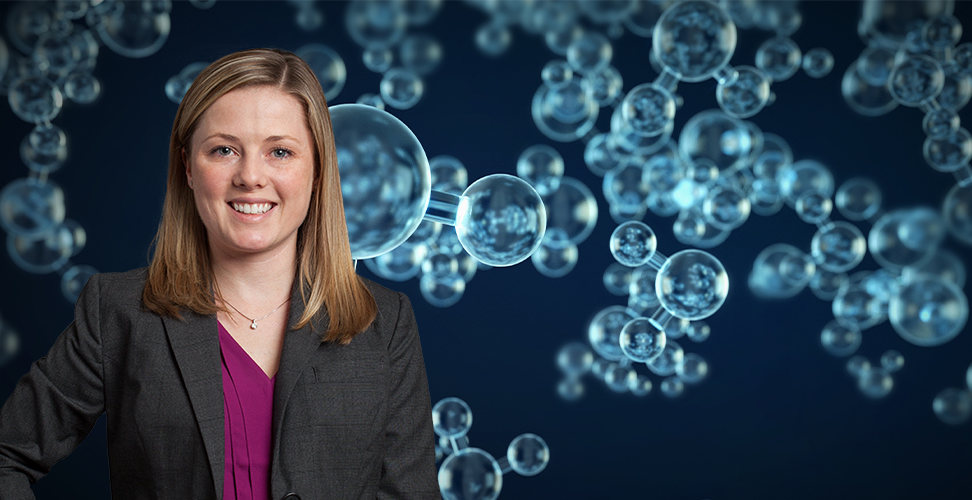 How the Chemicals, Oil and Gas Sector Is Pivoting for Success With Renewables
Owners of heavy industrial facilities increasingly look to renewable solutions to reduce carbon emissions. Renewable fuel projects designed with traditional market dynamics in mind have a built-in economic disadvantage compared with other energy projects.
To be cost-competitive, renewable projects and refinery conversion designs must look beyond the four walls of the plant. Designs that lower carbon intensity at every step from the field to the filling station can reap financial incentives that are critical to project success and lead to further growth in the renewable space.
Meaghan McCaffrey, managing director of renewables and emerging markets at Burns & McDonnell, explains the trends and how companies can position projects for success with renewables. In her role, McCaffrey focuses on identifying and proposing innovative engineer-procure-construct (EPC) renewable project solutions and fosters long-term relationships in the chemicals, oil and gas industry.
The chemicals, oil and gas markets are in the midst of a dramatic transformation. What's ahead?
Many owners are focusing on diversifying their assets to include renewables and first-of-a-kind carbon reduction technologies to help reduce greenhouse gas emissions.While for decades we have been working with our clients to help them improve their efficiency by reducing water and energy consumption — and meeting EPA standards — now more than ever the focus in the industry is on delivering solutions to reduce carbon emissions throughout their asset portfolio.
Where are these markets converging with others?
Grassroots construction and refinery conversion to renewable diesel facilities are driven by financial incentives that can impact everything from feedstock selection to transportation method. The lower the carbon intensity score, the more LCFS credits the fuel receives in the California market. These incentives and market drivers are opening the doors to further exploration of first-of-a-kind technologies to reduce carbon emissions.
Facility owners can lower the carbon intensity of those fuels by also incorporating renewable power generation like wind or solar, as well as potentially electrifying some of their assets while reducing the amount of steam and other sources of fossil fuel. They can bring in utility streams that are renewable like green and blue hydrogen, as well as renewable natural gas.
Tell us more about blue hydrogen.
Blue hydrogen refers to hydrogen production utilizing existing infrastructure. Typically, hydrogen is made using the steam methane reforming process and can be carbon-intensive. To reduce carbon emissions, clients are putting carbon capture systems on existing hydrogen infrastructure. By utilizing existing infrastructure, the capital cost for the project is reduced as well as potentially decarbonizing that hydrogen. We are also seeing decarbonization through hydrogen production in the ammonia space. Now, you will hear terms thrown around like blue and green ammonia. That's because of the type of hydrogen that is used to produce that ammonia.
What does the industry look like 15 years from now?
Renewable fuels are a trend that is going to continue in parallel with decarbonization efforts, but another area of growth that is beginning to accelerate is the chemical space, specifically how plastic is made. Renewable feedstocks are being considered as options to make plastic, essentially creating a renewable plastic solution. The industry is also seeing a rise in the use of a biodegradable plastic and increasing behaviors of recycling plastic.
It is an exciting time to be in the middle of this energy transition and working with clients to help them implement their goals. With the oil and gas industry already investing about three times more than the average firm in advancing technologies to meet clean energy goals, that investment will play a vital role in commercializing the technology needed.
Renewable fuels and chemicals can pave the way toward a more sustainable future. See how renewable options can fit your unique facility needs.